Sofia Coppola To Remake 'The Beguiled'; Nicole Kidman, Kirsten Dunst, And Elle Fanning To Star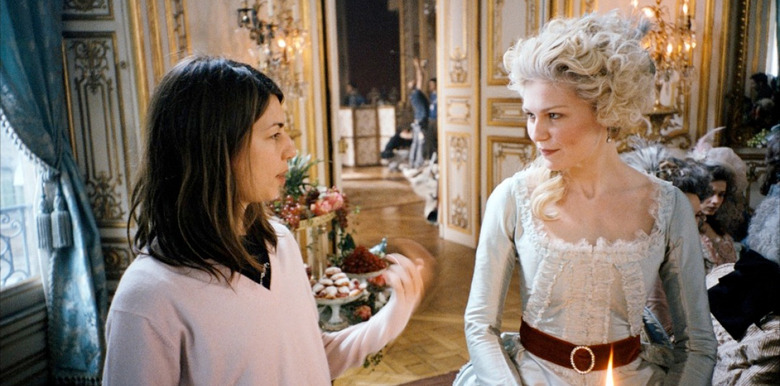 Sofia Coppola recently used her land legs to walk away from Universal's new take on The Little Mermaid, but now she's diving into another retelling of an classic story. Albeit a very, very different kind of classic story. She's set to write and direct a remake of The Beguiled, the 1971 Clint Eastwood drama about a soldier taken in by an all-girls school. And as if that weren't intriguing enough already, the Beguiled remake will star Nicole Kidman as well as reunite Coppola with her previous stars Elle Fanning (Somewhere) and Kirsten Dunst (The Virgin Suicides, Marie Antoinette). 
The Tracking Board (via Variety) broke news of the Beguiled remake. Based on the novel by Thomas P. Cullinan, Don Siegel's 1971 The Beguiled had Eastwood playing an injured Union soldier. He's found by a young woman, who brings him to her Confederate boarding school for rehabilitation. At first the women and girls are wary of him, but they eventually warm to his charms — a little too well. An atmosphere of deceit and sexual jealousy erupts at the school, with dark consequences. Coppola's new movie will follow the same premise.
According to The Tracking Board, Kidman will play headmistress Martha Farnsworth (portrayed by Geraldine Page in 1971), Dunst will play a teacher, and Fanning will play a student residing at the school. The Beguiled is probably the project that Dunst was hinting at last year, when she let slip during an interview that she was looking to make a third film with Coppola. Filmmakers are currently seeking a "Chris Pratt type" for the Eastwood role, so go ahead and submit your best fantasy-cast picks in the comments.
Dunst is coming off of some of the strongest reviews of her career thanks to FX's Fargo, and is now working on the NASA drama Hidden Figures. Fanning's upcoming roles include Nicolas Winding Refn's The Neon Demon and Ben Affleck's Live By Night. In addition, she and Kidman recently wrapped How to Talk to Girls at Parties, John Cameron Mitchell's adaptation of Neil Gaiman's short story.
The Beguiled will be Coppola's first film since 2013's The Bling Ring, not counting A Very Murray Christmas. It sounds like a slight change of pace for Coppola, but the themes could play to Coppola's strengths. She has a particular understanding of female desire and sexual repression, as seen in films like The Virgin Suicides, and could bring a fresh new angle to Cullinan's 50-year-old tale. In the meantime, here's a throwback trailer to remind you of what this story looked like in 1971.