'Batman V Superman' Ultimate Edition And Collector's Edition Coming This Summer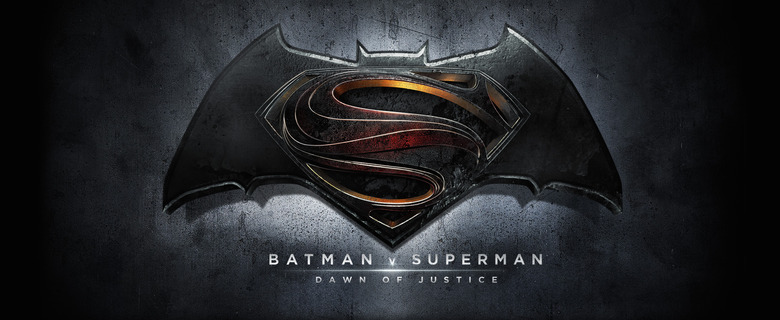 We may receive a commission on purchases made from links.
Taking in a domestic haul of just over $166 million this past weekend, it's no secret that a lot of people went to see Batman v Superman: Dawn of Justice. Even though there were plenty of bad reviews, there was no way they were ever going to squash audience curiosity to see a movie that brought Superman and Batman to the big screen in the same movie for the first time ever.
Now fans who enjoyed the DC Comics face-off can look forward to getting more of Batman v Superman this summer, as that's when the R-rated Ultimate Edition will be released. In addition, there's a collector's edition of the theatrical cut that will come with an extra piece of memorabilia that hardcore fans will want to get their hands on. Get the Batman v Superman Ultimate Edition release date and collector's edition details after the cut.
Amazon (via CBM) made the Batman v Superman: Dawn of Justice Ultimate Edition Blu-ray available fo pre-order, and while the release date isn't currently listed, when the product was first posted, a release date of July 16th was listed. The price listed right now is $35.99, but I wouldn't be surprised if that dropped as we got closer to the actual release.
No special features were announced, but we already know the new cut of the film will be R-rated, adds 30 minutes to the movie, including footage shot on 16mm and GoPro, and features an appearance by Jena Malone. We'll be sure to let you know more details about this special home video release as they become available.
Arriving 10 days later on July 27th will be the collector's edition of the theatrical cut of Batman v Superman: Dawn of Justice. However, this edition of the movie is significantly more expensive than the Ultimate Edition at $129.99. Why so pricey? Well, the collector's edition comes with a special edition statuette of either Batman or Superman. Here's what they look like:
I'm not sure if that statuette makes the movie worth an extra $110 than I'd pay for a normal priced Blu-ray, but there's plenty of fans out there who will pick that edition up. In fact, there's probably some fans out there who will buy it twice so they can get both the Batman and Superman statuettes. But if you're going to spend that much money for collectibles, why not just spend a little more to get one of the awesome Hot Toys figures for Batman v Superman?
However, I wouldn't accept these dates as official just yet. July 16th is a Saturday, which is a strange day to release a Blu-ray release (usually Friday is the only day besides Tuesday staked out for bigger home video releases). Plus, July 27th is a Wednesday, another day that isn't usually reserved for home video debuts. If these dates change, we'll be sure to let you know.