M. Night Shyamalan Talks 'Tales From The Crypt' Crypt Keeper, Episodic Model [Wondercon]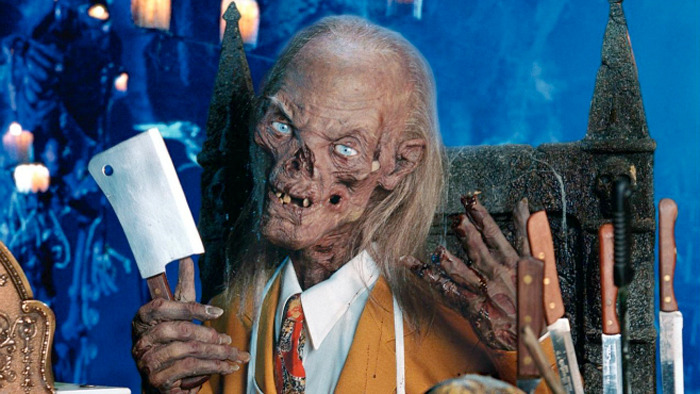 When TNT announced that M. Night Shyamalan was spearheading a reboot of Tales from the Crypt, they were short on details. As of January, they had not committed to either a half-hour (like the original HBO series) or hourlong format, or even said whether they would feature a Crypt Keeper. The Crypt Keeper was a staple of the original EC comic books as the host of the macabre stories, and even more so on the HBO series as a Kevin Yagher puppet voiced by John Kassir.
Shyamalan was at Wondercon presenting the second season of his Fox series Wayward Pines. /Film participated in roundtable interviews with Shyamalan and the Wayward Pines cast and got a chance to ask him about Tales from the Crypt. He confirmed that there will be a Crypt Keeper in his Tales. "There will," Shyamalan said. 
He had a bit more to elaborate on regarding the format of Tales from the Crypt. The HBO series was a sort of horror Twilight Zone anthology, where each episode was an entirely new story with a new cast and filmmakers. Recent anthology series like American Horror Story have experimented with season-long stories, only changing every season. Shyamalan was considering season-long arcs, but now favors the classic episodic model.
"You know, I can't say 100% but I'm thinking right now, where I am, if you'd asked me this six months ago I would have a different answer, but where I am right now it's more individual Black Mirror kind of stuff right now," Shyamalan said.
TNT and TBS executive Kevin Reilly also said the new show would utilize the EC comics, and teased a possible audience participation component when he spoke with reporters at the Television Critics Association press tour in January. We'll have more on Wayward Pines with Shyamalan and others this week at /Film. Wayward Pines returns May 25 on Fox.