'Ready Player One' Is "Classic Steven Spielberg," Says Producer [Wondercon]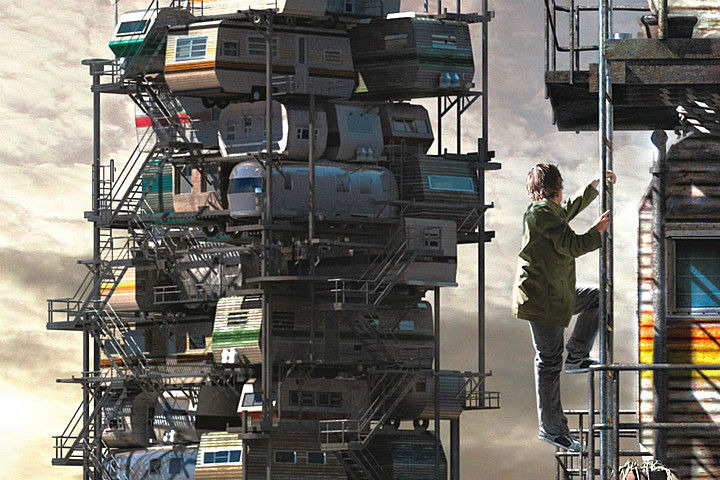 Producer Donald DeLine was at Wondercon discussing the second season of the Fox series Wayward Pines. He is also producing the movie adaptation of Ready Player One, directed by Steven Spielberg. During a roundtable interview, we got to ask DeLine about Ready Player One, which he says falls in line with Spielberg's classics like Jaws, Raiders of the Lost Ark and Jurassic Park.
"It's classic Steven Spielberg, right in the center of the sweet spot of really his classic work, but with this whole new world now," DeLine said. "There could be no one better to bring this to the screen." 
That new world is the one created by author Ernie Cline. In the future, multiplayer gaming has become a virtual universe. The creator of that world leaves his fortune to the winner of a contest who solve the puzzles he left behind. Those puzzles are based on the classic video games of the '80s, so expect to see Atari, Joust and Pac-Man, among many others.
The success of the book did wonders for retro gaming nostalgia, so one would hope that those license holders would be eager to be included in the Steven Spielberg movie version of Ready Player One. You never know, though. Spielberg famously had bad luck with the Mars company when he asked to use M&Ms in E.T.: The Extra Terrestrial. They said no, so Spielberg went to Reese's and candy history was made for Reese's Pieces. Fortunately, DeLine says the gaming companies have been cooperative with the Ready Player One movie.
"We've had pretty darn good luck with getting all the various games and characters and brands to sign on," DeLine said. "They were excited about it."
Ready Player One is scheduled for release March 30, 2018. We'll have more on Wayward Pines from Wondercon this week at /Film.