Episode 8 Bits: Luke Skywalker Returns To Ireland, A Chase Through Dubrovnik, And Details On Laura Dern's Character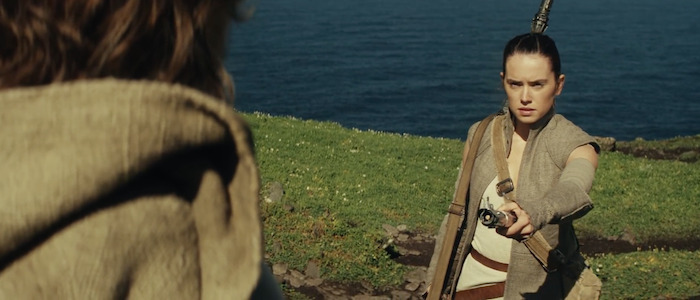 If you're looking for the latest news on all things Star Wars: Episode 8, you've come to the right place. In today's edition of Episode 8 Bits:
The nature of Laura Dern's character has been revealed.
A look at a stunt being shot on the Dubrovnik set.
Andy Serkis can't talk about Episode 8 because he hasn't read the script.
Details on two of the film's Irish locations.
Rian Johnson and Mark Hamill goof around on Twitter.
Director Rian Johnson's Twitter feed is a regular treasure trove of behind-the-scenes goodness and great dumb jokes. This post is very much the latter...unless you consider Star Wars: Episode 8 having green screens to be a big and important revelation.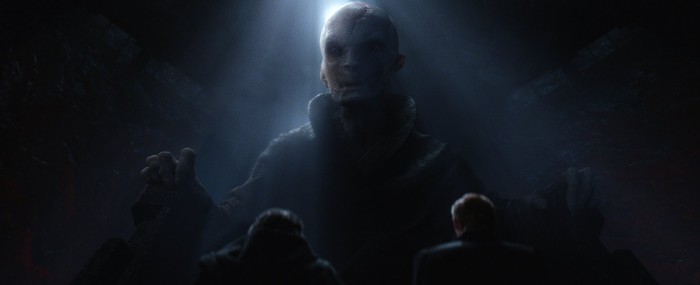 And it's not like Johnson can reveal more than that anyway. After all, security on Episode 8 is extremely tight – visitors to the set have a special tape applied to the cameras on their phones that will change color if it's been tampered with. This security extends to the cast, too. The BBC caught up with Andy Serkis, who plays Supreme Leader Snoke in the film, and grilled him about his involvement so far. It turns out that he has yet to film his scenes. In fact, he hasn't read the script yet:
Well that's because I don't know anything... I'm due to be filming and I haven't even seen the script yet.
So there you go. Not even people who are in Star Wars: Episode 8 are allowed to be trusted with information about Star Wars: Episode 8.
Meanwhile, filming of that big action/chase sequence in Dubrovnik continues and someone managed to snag video of a very small (but very cool) stunt being captured. As you can see above (and depicted in super-slow motion), a group of extras scatter from around a table just as something (blaster fire?) creates a shower of sparks. The camera whipping by at the bottom suggests that they're dodging something fast...something fast that is being shot at.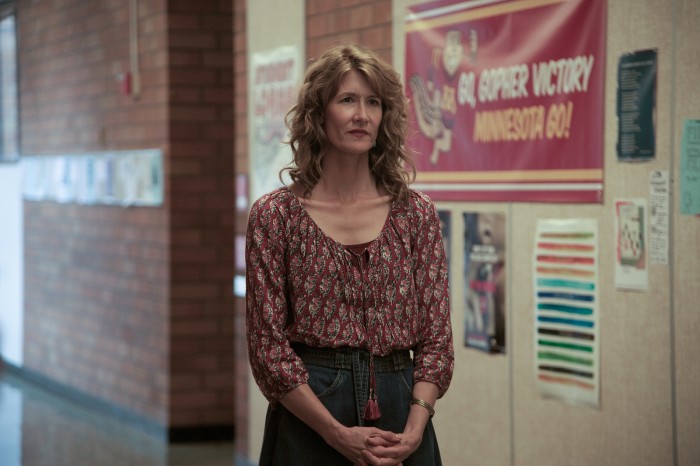 But enough skimming around things. Are you ready for some potential story spoilers? If the answer is yes, keep on reading. If not, scroll down and just click over to the next page. The choice is yours. It's a semi-free galaxy.
Still here? Latino Review has a description of a scene in the film that sheds light on what Poe Dameron is up to this time around as well as the nature of Laura Dern's new character. Naturally, all of this should be taken with as much salt as you can sling over your back in a burlap sack, but it certainly sounds plausible enough. Here's a taste:
In one of the scenes shot in this stage, a rag-tag group of Resistance fighters have seen some battle. Cut and bruised, they and Poe Dameron are on this ship when Laura Dern, playing some sort of captain or officer. She tells the fighters that they are the last of the rebellion/resistance (I'm unclear on the exact phrasing of the line, so no capitalizing the Resistance) and that Princess Leia has been gravely injured and is receiving medical attention.
And then Poe pulls a blaster and, with the help of his crew, commandeers the ship. So here's what we know: the Resistance will be dealt a crippling blow that leaves General Leia badly wounded and Dern is playing a Resistance commander who Poe deems unfit to lead. In other words, things do not sound likely they're going well for anyone. For more details, including information on the practical aliens and droids manning the ship, click the link above.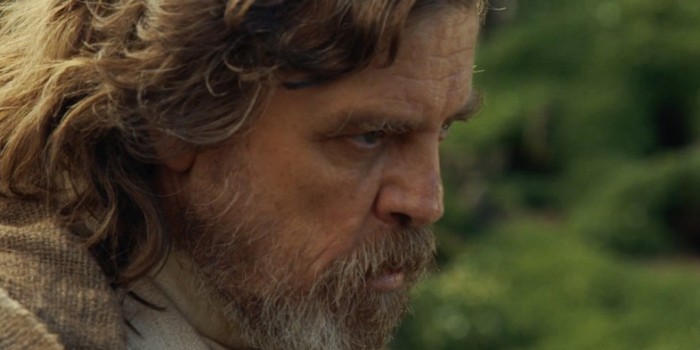 Happiest of Birthdays to the Finn-tastic @JohnBoyega a swell fella who's just sonsational in #EP8 Hmmm-Typo or spoiler? YOU decide! #Troll

— Mark Hamill (@MarkHamill) March 17, 2016
A few weeks ago, Mark Hamill accidentally referred to Daisy Ridley as his daughter in a Q&A and Star Wars fandom went a little ballistic. Was this an actual slip of the tongue or was he simply referring to their dynamic on the set, as he later explained? In either case, he seems to have a good sense of humor about the whole thing if this tweet is any evidence. Keep on trolling, Mr. Hamill.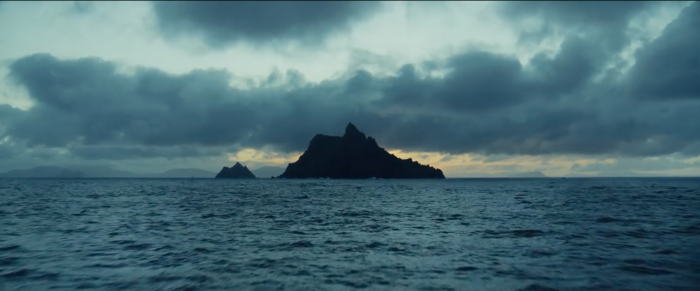 In non-trolling Hamill news, it seems that Luke Skywalker and Rey will soon be hanging out at Ceann Sibeal in Kerry, Ireland. Making Star Wars reports that set construction is currently underway on "some sort of village which resembles the ancient stone monastery that's on Skellig Michael" and that Hamill and Daisy Ridley are expected to film there in ten days starting in May. We know that Episode 8 stopped by Skellig Michael for a few days to film scenes involving Luke's new island home, but we've also heard that actual sets, constructed in an area that wasn't difficult to access and culturally sensitive and dangerous to navigate, were being constructed elsewhere. So it certainly sounds like this could be the full Jedi temple set, or at least some adjacent ruins.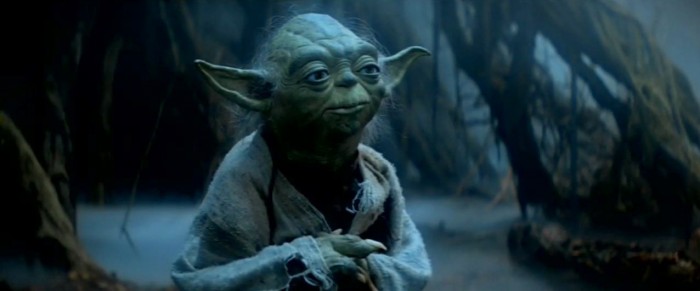 Speaking of Ireland, The Movie Bit reports that additional sequences will be filmed in County Cork and from the sound of things, they will be fairly complex and require a great deal of time. Whatever they're shooting there will require three months for set construction, filing, and set disassembly:
We've just discovered that some of the scenes are to be shot in Brow Head, Co. Cork. We've seen the filming proposal and it's a pretty detailed document outlining the impact on the area right down to specifications for ports cabins. According to the documentation, this seems to be a relatively long production. 12 weeks have been outlined for assembly, filming and disassembly of the sets and area. Filming will take place between 8am and 8pm on a privately owned parcel of land on the western side of the headland and a cast and crew of up to 200. Other scenes are also to be shot at the same time in another coastal location (as of yet unknown) which would account for the large crew (100 in each location maybe?).
With the rest of the Luke and Rey scenes being shot in Ireland, can we safely assume that this is where the bulk of their scenes together will be shot? If so, then Episode 8 will truly be an echo of The Empire Strikes Back, with a great deal of time being given over to a master Jedi training his young protege.