'Elstree 1976' Trailer: When 'Star Wars' Was Just Another Job For Some People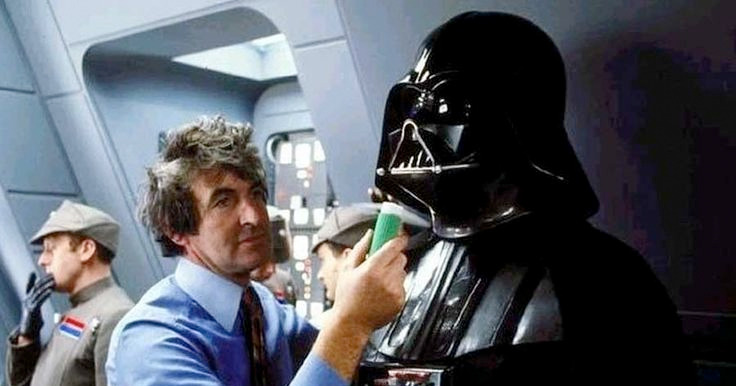 There was a time when Star Wars didn't inspire the kind of excitement that it does today. Nowadays, whether you're a fan or an actor desperate to get a role in the latest movie, you can't help but get extremely excited for the prospect of what's to come. But back in 1976, there weren't any Star Wars fans, and a job on this original sci-fi movie from young filmmaker George Lucas was just another job.
The documentary Elstree 1976 takes a look back at what it was like to be on the set of the original Star Wars, through the eyes of some of the actors whose names you probably don't know unless you're a hardcore fan. In addition, we get to see how some of the actors have their own little fanbase, and how Star Wars has touched their lives. But they didn't all have an equally satisfying experience. Watch the Star Wars documentary trailer to find out more.
Here's the new trailer for the Star Wars documentary Elstree 1976 from USA Today:
The way Jeremy Bulloch (the man inside Boba Fett) talks about his place in Star Wars fandom makes it sound like some of the other actors who share convention floors with him might be a bit jealous of how iconic his character has become. That's understandable, even though plenty of these stars have their own action figures which isn't something that usually happens to background actors.
What I think is going to be the most fascinating aspect of this documentary is how these actors viewed a movie that didn't have a legacy yet seemed like something out of this world, and not just because the story took place in space. There weren't many besides George Lucas who had the vision to see what this movie could be, something that he must always be given credit for, no matter how much fans hate the prequels.
For those who don't know, some of the other featured actors include David Prowse (the man in Darth Vader's suit and helmet) and also much more unknown names such as Paul Blake (Greedo), Angus MacInnes (an X-Wing pilot) and more.
If you want to see more from the documentary, check out the first trailer right here.
When George Lucas began work on a mysterious project named Star Wars in North London back in 1976, no one could have predicted how it would go on to shape cinema as we know it, least of all the legions of on-screen extras. In this affectionate documentary, we meet ten of those bit performers who appeared, however fleetingly, in Lucas' box office behemoth. Rather than the standard 'making of' – the likes of which have been seen countless times before – Elstree 1976 paints an intimate portrait of these performers, examining how their brushes with Lucas shaped the paths of their lives. With a cast ranging from Darth Vader himself (or David Prowse as he's better known to his friends), to a performer whose character was cut entirely from the finished film, this is not so much a film about Star Wars as the story of a group of people united by one life-changing experience.
Elstreet 1976 hits limited theaters and VOD on May 6.