James Franco's 'The Disaster Artist' Has A Cameo By Tommy Wiseau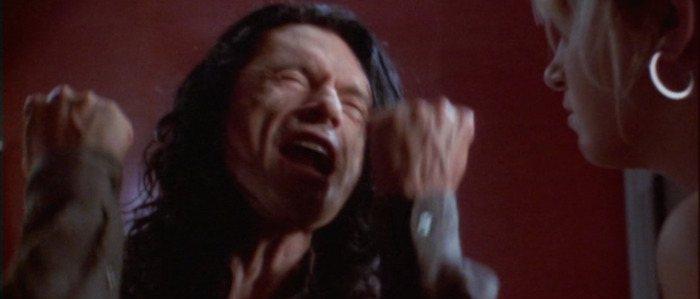 As weird as James Franco's next film The Disaster Artist sounds, it probably doesn't stand much chance of being weirder than the film it's about: The Room, the famously terrible romantic drama that's gone from little-seen oddity to ironic cult favorite. For starters, whereas director / writer / star Tommy Wiseau's oblivious ineptitude accounts for a lot of The Room's outsider charms, The Disaster Artist, which follows the making of that movie, is made by professionals with experience appealing to more or less mainstream audiences.
Still, a touch of strangeness is welcome in a project like this, and fortunately (or unfortunately) Wiseau himself is here to help. Franco has the plum role of Wiseau in The Disaster Artist, but Wiseau himself will also appear in a "contractually obligated" cameo. 
Franco spilled the beans about the Disaster Artist Tommy Wiseau cameo in a chat with Collider:
I'm editing it now. It turned out great. I play Tommy Wiseau, my brother [Dave Franco] plays Greg Sestero, the other actor in The Room. Tommy was involved. Contractually, we had to give him a cameo opposite me, which was very weird because I was playing him. I don't know if that'll end up in the movie or not, but it was a surreal experience to say the least.
The Disaster Artist is based on the memoir by actor Greg Sestero, who played Mark (of "oh hi Mark" fame) in the movie. Since The Room's initial release in 2003, Wiseau has come to embrace the film's notoriety, so it makes sense he'd want to be involved in The Disaster Artist in some capacity. Franco's comments suggest it'll be a small cameo, not a full-fledged role, which is probably just as well if you've seen Wiseau's awkward performance in The Room. And while he indicates there's a chance Wiseau's part won't actually make it into the finished film, we're guessing it'll be on the DVD extras if nothing else.
With or without Wiseau, The Disaster Artist has a big and intriguing cast including Seth Rogen, Zac Efron, Josh Hutcherson, Alison Brie, Ari Graynor, Hannibal Buress, Andrew Santino, Sharon Stone, Kate Upton, and Bryan Cranston. Franco is directing from a script by Scott Neustadter and Michael H. Weber. No release date has been set (and indeed, Franco says he's not even sure when we'll see the first trailer), but we'll be keeping an eye on this one as more details come out.