VOTD: Relive All Of DC Comics' Big Screen Adventures From The Past 10 Years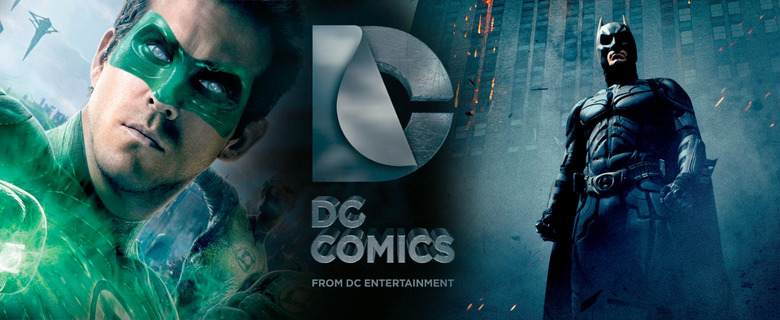 Before you head off to see the first nationwide showings of Batman v Superman: Dawn of Justice tonight, why not revisit all the contemporary DC Comics movies leading up to this point from the past decade? Starting with Batman Begins in 2005 and running all the way through Suicide Squad later this year, this retrospective covers the good (The Dark Knight), the bad (Superman Returns) and the ugly (Green Lantern). Watch the DC Comics movies retrospective after the jump.
The editor introduces his DC Comics movies retrospective video on YouTube:
From an all-encompassing Batman trilogy to a few polarizing pictures involving masked vigilantes, Green Lanterns, and the Man of Steel himself, it's safe to say that most of DC's films have found homes in the hearts of many, despite dividing their audiences for years. Now on the eve of 'Batman v Superman: Dawn of Justice', it's time to prepare ourselves for what will hopefully be many years of compelling stories, memorable onscreen characters, and heroic adrenaline at its pinnacle.
This video comes to us from Miguel Branco, the same guy who brought us Cinefile 2015 towards the end of last year. And while this includes all the important DC Comics movies from the past decade, it does leave out some. Branco says, "Please note that a few films that felt unsuitable for this video were not included." We're assuming that he's just talking about Jonah Hex, which nobody really needs to remember at all anyway.
Here's hoping that Batman v Superman: Dawn of Justice will make the long wait worth it. Thought if the early reviews are any indication, it sounds like there are going to be some disappointed fans out there.