Photos: Which 'Star Wars: The Force Awakens' Deleted Scenes Will We See On The Blu-Ray?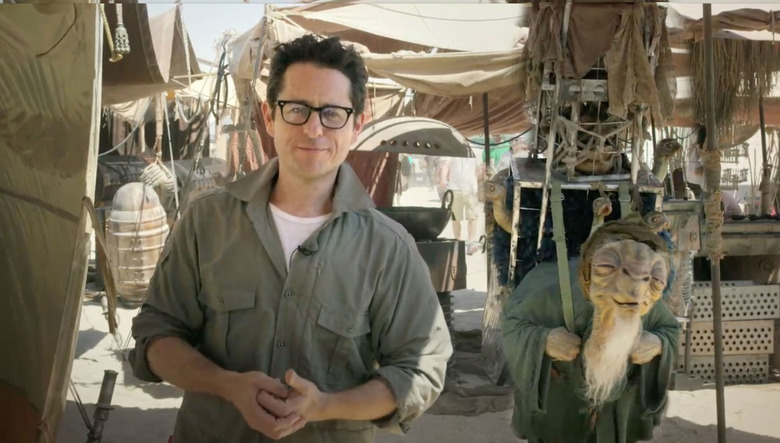 Over 20 minutes worth of scenes were removed from Star Wars: The Force Awakens. An early cut of the sequel was two hours and forty minutes, but considering the film moves like a bullet, as director J.J. Abrams' movies tend to, they were probably all wise cuts.
Below, Abrams explains why these scenes didn't make the final cut, and reveals some first look photos at some of the deleted scenes we'll see on the home video release. (Spoilers ahead, obviously.)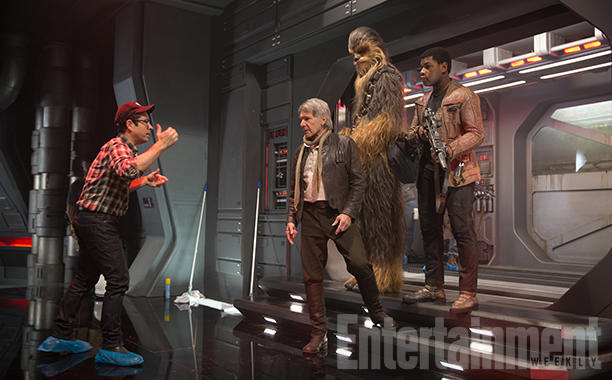 After making a killing at the box office, Star Wars: The Force Awakens is coming to Blu-ray. Unfortunately, there isn't an audio commentary from J.J. Abrams, which is a shame, as his tend to be quite informative, but the home video release does contain seven deleted scenes.
Speaking with Entertainment Weekly, Abrams discusses why some of these moments were left on the cutting room floor:
There are so many things that end up getting cut because of the greater good, because of the rhythm of the sequence or the need to get on with it, a sense of redundancy. You don't know any of these things when you're making the movie, of course. It was sometimes after months of working on something that you realize finally — you just don't need it.
Abrams elaborates:
You never go into a day of shooting and say, 'This is probably going to be on the cutting room floor. Every day feels as essential as anything else. It's always annoying to realize that you wasted anyone's time on shooting something that wasn't necessary
From the sound of it, the director doesn't really regret losing any of the scenes mentioned below. None of them altered the story in any significant way. A few nice character moments were potentially lost, but based on the descriptions for these deleted scenes, most of them come across as inconsequential.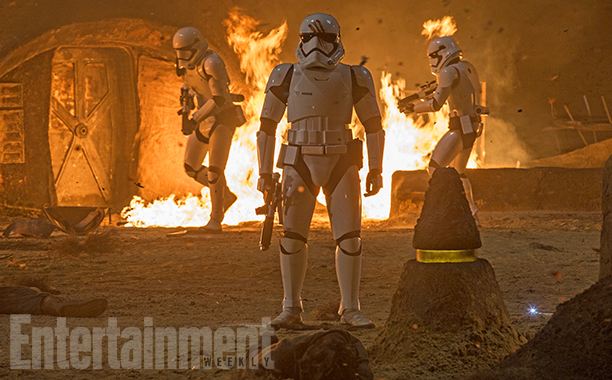 Originally, Finn (John Boyega) was even more conflicted during the opening of Star Wars: The Force Awakens. Just before the stormtroopers massacre the village, FN-2187 spots a woman hiding in the shadows, and he raises his gun... and then... we're not sure. EW doesn't spoil what Finn does next, so you'll have to find that out on the Blu-ray. Overall, it sounds like an intense but redundant character beat. Boyega effectively communicates FN-2187's dilemma in the film without this scene.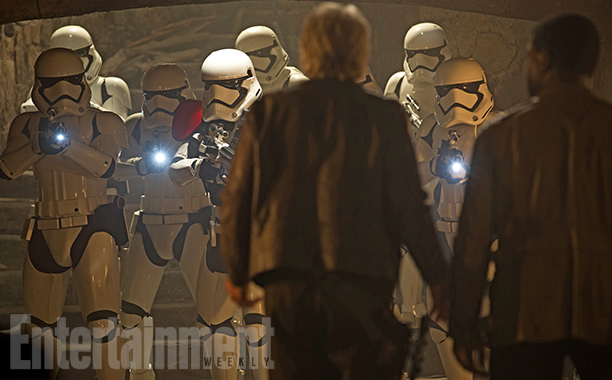 Now, to see this deleted scene featuring Han Solo (Harrison Ford) confronting some stormtroopers, you'll need to get a digital version of Star Wars: The Force Awakens, which is included in most Blu-ray packages as a free download anyway.
This scene takes place during the First Order's attack on Maz Kanata's (Lupita Nyong'o) temple. Han, Chewie, and Finn run into a gang of stormtroopers — a situation Solo has to talk his way out of. There was just enough of Solo's wisecracks in the finished film, so it's easy to see why this scene was cut.
We're not sure if Kanata is a part of this specific encounter, but around the release of the film, Abrams said the character lost a few scenes, especially towards the third act.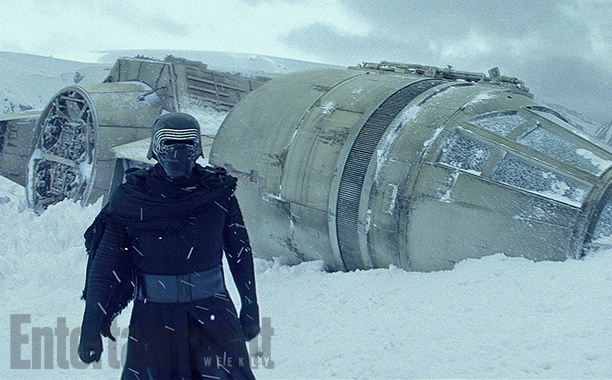 This sequence is perhaps the most promising deleted scene on the Star Wars: The Force Awakens Blu-ray, because who doesn't want to see more of Kylo Ren (Adam Driver)? In the third act of the film, the insecure antagonist and a squad of stormtroopers inspect the Millennium Falcon on the Starkiller Base. Once again, Ren is torn between dark and light in this sequence — a very exciting internal battle in the film.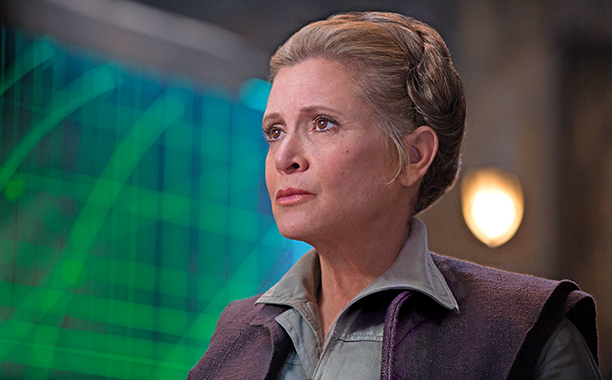 Speaking of Kylo Ren, his mother, General Leia (Carrie Fisher), was originally introduced much earlier in the story. After BB-8 informs General Leia of the First Order's massacre on Jakku, she has to weigh all her options and figure out how to proceed. It's probably best that Abrams held off on Leia's introduction,  because that way, audiences get to spend more time with the new protagonists in the first act. Plus, sometimes it's just more powerful holding off on a character reveal, which proved to be the case twice in Star Wars: The Force Awakens.
(Note: The image above is not from that particular deleted scene)
If you want to learn what other deleted scenes are featured on the Blu-ray, then I suggest heading over to Entertainment Weekly to read the rest of the feature, which also includes this new behind-the-scene image from the film, featuring Ford and Abrams clearly enjoying themselves: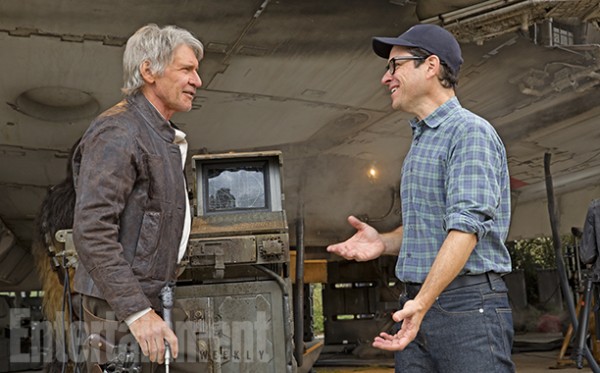 Star Wars: The Force Awakens is available on DVD and Blu-Ray on April 5th.