'Bridget Jones's Baby' Trailer: Who's The Father?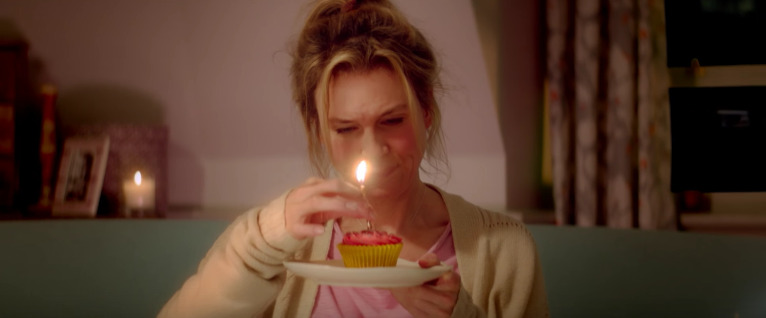 Last we checked in with Bridget Jones in 2004's The Edge of Reason, everyone's favorite "wanton sex goddess" was getting engaged to the dreamy Mr Darcy (Colin Firth). In this fall's Bridget Jones's Diary, our girl, now in her 40s, finally seems to have it all: a great job, a handsome man, and even an adorable little bundle of joy on the way.
... Except that, in typical Bridget Jones fashion, the job's a struggle, the handsome man is actually two handsome men, and she's not quite sure which one is the father of that baby. Plus, her English accent seems kind of iffy — though that's really Renee Zellweger's problem, not Bridget's. Watch the first Bridget Jones's Baby trailer after the jump. 
Bridget's mom may get all pearl-clutchy to her face, but why the hell is a three-way her first guess when Bridget admits she's not sure who the father is? Just what have you been up to, Mrs Jones?
Hugh Grant's Daniel Cleaver is no longer in the picture, but Bridget has another new suitor in McDreamy – or rather, a billionaire businessman named Jack Qwant who looks exactly like McDreamy, because he's played by Patrick Dempsey. Needless to say, Mark Darcy is none too pleased about this. "He's a very different kind of rival," Firth has said of Dempsey's character. "He's not somebody I've known since we were kids. He's an outsider and he threatens Mark Darcy in a very, very different way than Daniel Cleaver did."
But the more things change, the more they stay the same. Bridget may have advanced in her career, and undergone some major twists and turns in her love life, but she's still as adorably klutzy as ever. "I think that's her essence really, isn't it?" said Zellweger. "All of us do things in our personalities that we don't outgrow." Good thing Jack seems to find it endearing, even helping fish her out of the mud after she falls flat on her face at the Glastonbury Festival.
Still, it's hard to feel too sorry for Bridget, especially if you know how things went for her book counterpart. However things go, she'll presumably end the film with a great guy and a cute kid. The question is just which great guy.  "There are various mysteries to be resolved," teased Firth. "Who does she end up with? Whose baby is it? You can resolve one and make the other a question. Those are things which might not be revealed until very later on. I rather like it. It's not often you have something where you have the possibility of keeping a surprise."
Bridget Jones's Baby is due in theaters September 16. Sharon Maguire directed.