David Ayer Explains Why He Wanted To Work With Netflix On 'Bright'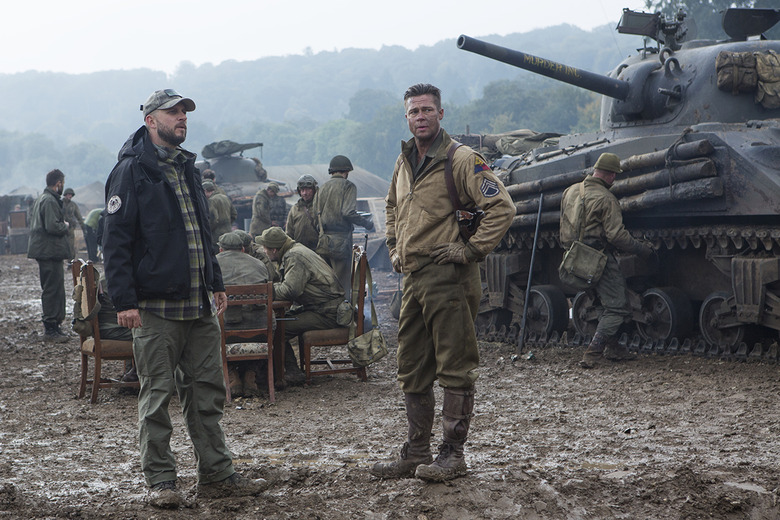 Netflix recently came out on top following a bidding war for Bright. The streaming service will fund and release director David Ayer's fantasy cop thriller, which stars Joel Edgerton and Will Smith. Written by Max Landis (American Ultra), Bright is set in a world in which orcs and fairies exist along humans.
Below, David Ayer discusses Bright, the room for creative freedom at Netflix, and what to expect from the film.
Bright was being shopped around to studios with a production budget in the $80-$100 million range. It was speculated the film would end up at Warner Bros., but Netflix won the bidding war, for a variety of reasons. Speaking with Deadline, Ayer explains that the streaming service provides a level of creative freedom that isn't always easy to find, which is why they're the perfect home for home for Bright:
Netflix is this disruptive company that is at the forefront of how the business is evolving. Sitting in the cockpit as director and looking over the horizon, you see changes happening daily. That includes Screening Room. Netflix is deeply biting into cable viewership and it's clearly the future of the entertainment industry, which is on-demand and portable devices. To bring a flagship project into that world and have the opportunity to be the tip of the spear, I felt like we were given a hunting license to be truly creative, and to do what I love.
Based on how Landis describes the script in that same interview with Deadline, this sounds like the kind of project that easily could've been softened into a tamer, more accessible movie, if it ended up at the wrong studio. According to Landis, Bright features an Orc holding a man at knifepoint and calling him a "dumb motherf***er," and "studios don't want to do that."
The screenwriter and producer goes on to say that he and Ayer hit it off immediately. Landis' dream was to write an Ayer movie, which Bright certainly sounds like. The director generally doesn't pull his punches, especially when it comes to violence, which we should expect a decent amount of in Bright.
Ayer isn't sure about the theatrical release plans for the fantasy film, but he does know that he'll be able to direct the (probably R-rated) film he wants to make at Netflix:
I can't even speak to any theatrical release plans for this, I don't even know if that's going to happen and it wasn't my priority. I was after the creative freedom, the ability to make really hard R rated movies with vision and voice, and see them play in the on-demand world. You do that as a theatrical release, and you'd better hit a bulls eye, some cultural zeitgeist. Otherwise it's a gamble for studios; it's easier for them to justify $200M budgets for tent poles than $40M to $90M for the movies I like to make.
Principal photography on Bright is scheduled to begin this fall, and Ayer and Smith plan to make the film before moving on to a potential Suicide Squad sequel. As a fan of Ayer's work, including Street Kings and Dark Blue, it's pleasing to hear he'll have final cut on this project. Suicide Squad should give his career a boost to continue to make big tentpole films, but it's refreshing to see he's still interested in directing movies that don't come with too high of a price tag or require too much compromise.