Aasif Mandvi Joins 'A Series Of Unfortunate Events' And 'Mr. Robot' Season 2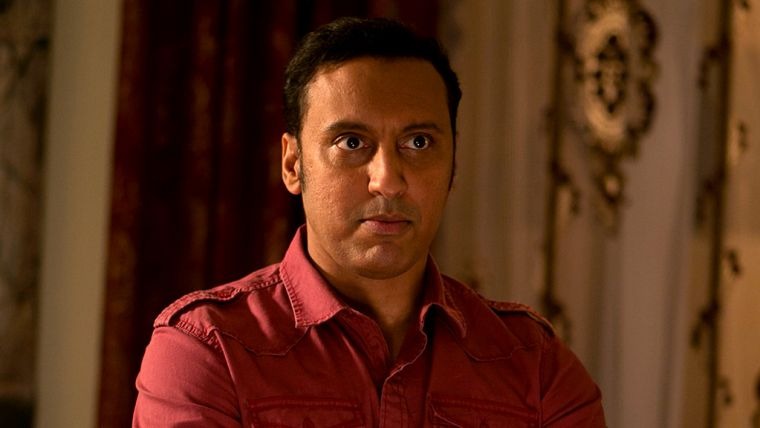 Thus far, the casting for Lemony Snicket's A Series of Unfortunate Events has been on point. Netflix's adaptation got off to a great start by landing Neil Patrick Harris to play Count Olaf. Harris can be both funny (Dr. Horrible's Sing-Along Blog) and sinister (Gone Girl), making him a good fit for the comical but frightening antagonist.
The latest addition to the Netflix series is Aasif Mandvi (The Brink), who will play the Baudelaire children's beloved Uncle Monty. And there's more for Mandvi fans: he will also star in Mr. Robot season two.
Uncle Monty is featured in the second book, The Reptile Room, in the A Series of Unfortunate Event series. In Brad Silberling's 2004 film adaptation, Billy Connolly played the role. Connolly was absolutely charming as Monty, bringing to life one of the series' more likable characters.
Deadline says Mandvi will play the well-respected herpetologist. Dr. Montgomery Montgomery was the Baudelaire children's late father's cousin's wife's brother, so in The Reptile Room, following their time with the evil Count Olaf, they're placed in Monty's care. It's not a huge role in the series, but it is a pivotal one. The character's kindness is one of the few, fleeting moments of happiness Violet (Malina Weissman), Klaus (Louis Hynes), and Sunny Baudelaire experience after their parents' mysterious death.
In the 2004 film, screenwriter Robert Gordon (Galaxy Quest) wisely compressed the first three books in the series into one story. The first season of Netflix's A Series of Unfortunate Events is only eight episodes long, but if they're an hour apiece, "The Reptile Room" could be told in one or two episodes. There is a total of 13 books in the series, and I'd wager the first season will stop around book four, "The Miserable Mill."
Director Barry Sonnenfeld (Men in Black) will establish the new tone and vision for A Series of Unfortunate Events. Sonnenfeld is directing the pilot, as well as remaining involved as an executive producer. The filmmaker was originally attached to make the film adaptation over a decade ago, but he let the project go due to budget concerns, and Brad Silberling took over.
Lastly, Deadline also says Mandvi has locked down a recurring role in Mr. Robot season two, playing Jesse, a special agent who's described as a "dog." We don't have any more details on the character, but Mandvi will be joining Craig Robinson (Hot Tub Time Machine), Grace Gummer (Ricki and the Flash), and more in the latest season of the USA drama.