Netflix Announces 'Bloodline' Season Two Premiere Date; See The First Images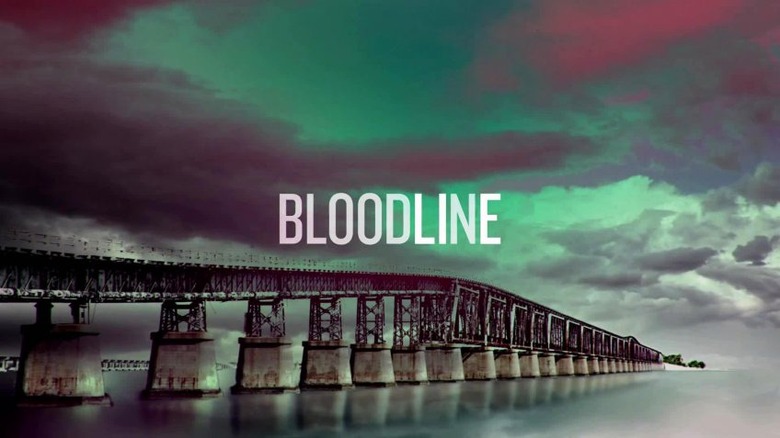 Perhaps Bloodline isn't as popular as House of Cards and Daredevil, the drama is one of Netflix's finest shows. The first season of the series featured Kyle Chandler, Ben Mendelsohn, Sam Shepard, Sissy Spacek, Linda Cardellini and more delivering excellent performances as the Rayburns, a family that's been broken for a long time.
The Bloodline season two premiere date has been set for May 27th. Learn more about the upcoming season, and see the first Bloodline season 2 images, below. (Note: Spoilers follow.)
Danny Rayburn (Mendelsohn) drove a lot of the drama in season one. When John (Chandler) killed his brother — by drowning him, an eerie and emotional callback to their sister's death — it left fans wondering where Bloodline would go next, with its greatest threat no longer in the picture.
John and the rest of the Rayburn family have plenty to struggle with following the death of Danny, and that's what season two of Bloodline will focus on, according to the first plot synopsis:
Season 2 begins with the Rayburn family struggling to conceal their unthinkable crime. Mysterious strangers from Danny's past arrive with a dangerous agenda. Law enforcement is closing in on the truth behind Danny's murder. And the tight-knit family's once harmonious relationship is poisoned by paranoia and mistrust as it slowly begins to unravel. Lies mount. Alliances are betrayed. Relationship are destroyed. With their backs against the wall, good people may have to do some very bad things...
To help raise the stakes? Danny's mystery son might be a part of the Rayburn family during all of this. We'll see how far the apple falls from the tree in the upcoming season, which will feature actor Ben Mendelsohn returning. When the Mississippi Grind actor was hired for the series, the plan was to keep him around for more than one season.
Speaking with TV Line, Bloodline executive producer Glenn Kessler confirmed Mendelsohn is still very much a part of the Rayburn's story:
The DNA of the show is such that the past is always with us. We're going to learn more about Danny's effect on the family and more about his past, and also what his effects are in the present day. There's a very important story that we're interested in telling that includes [Danny].
The Netflix program uses plenty of flashbacks, and considering Danny's son is now a part of the show, it's a clearly a natural and organic storytelling choice to bring Mendelsohn back. Sadly, Shepard won't be returning, but there's still plenty to look forward to in the 10 upcoming episodes of Bloodline.
Here are a few photos from the new season: