'The Do-Over' Teaser: Adam Sander And Netflix Team Up Again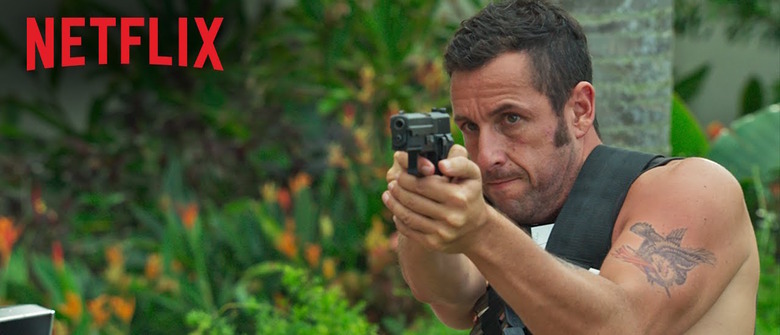 Adam Sandler and Netflix's The Ridiculous 6 is an easy target. It's the latest lowbrow comedy from a star who's never been a hit with critics, and whose recent track record at the box office has been hit or miss, to put it mildly. But if you're eagerly anticipating, say, Joon-ho Bong's Okja or Christopher Guest's Mascots, you may want to give The Ridiculous 6 a bit of begrudging credit. Netflix has to fund those artsy niche projects somehow, and if that means appealing to a broader customer base with mainstream comedies like that one, well, it's hard to complain too much.
So keep all that in mind when you check out the first teaser for The Do-Over, the second movie to come out of Sandler's four-picture deal with the company. If you're a fan of Sandler's recent output, it's probably cause for wholehearted rejoicing. But even if your tastes run more highbrow or indie, there's reason to be glad Sandler's still out there doing his thing.
Warning: the Do-Over teaser is NSFW thanks to a brief flash of nudity.
The Do-Over looks like another film Sandler made basically as an excuse to take a paid vacation with his friends. (Which, fair enough: who among us would turn down the chance to do that?) If you told me this movie were called Grown-Ups 3, I'd probably believe you. It's impossible to decipher the plot based on that teaser alone, but so here's the one-sentence logline from Netflix: "The life of a bank manager is turned upside down when a friend from his past manipulates him into faking his own death and taking off on an adventure." Sandler regular David Spade is the friend. Nick Swardson and Luis Guzmán star, and Paula Patton plays (just guessing here) the impossibly hot love interest du jour.
The Do-Over arrives May 27.