'Jurassic Park' Screenwriter Working On 'Indiana Jones 5'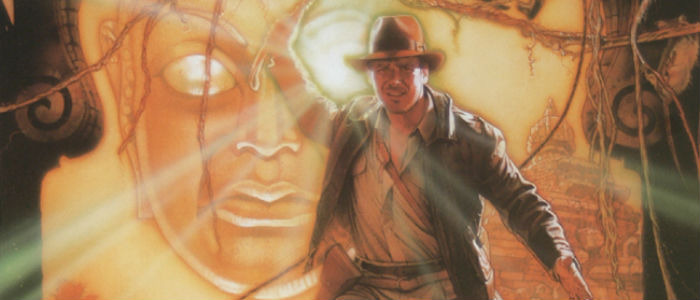 Earlier this week, Disney announced that Steven Spielberg would be returning to direct Harrison Ford in a new Indiana Jones movie, and I am very optimistic — I even listed a bunch of reasons I have hope for the sequel (the two main points being that George Lucas is no longer directly involved and Steven Spielberg probably feels he has something to prove). At the time we didn't know who had been hired to write this new Indiana Jones adventure, but now we do.
Who is the Indiana Jones 5 screenwriter? It's a screenwriter that Steven Spielberg has worked with in the past on a handful of films, including Jurassic Park: David Koepp.
Unfortunately, Koepp's other Spielberg credits probably won't instill confidence among Indy fans as the list includes some of Spielberg's often-mocked blockbusters including The Lost World: Jurassic Park and War of the Worlds. Koepp also co-wrote the previous Indiana Jones movie, Indiana Jones and the Kingdom of the Crystal Skull.
The Hollywood Reporter has learned that Koepp will write Indiana Jones 5 for Spielberg, but they are unsure if Koepp is working off of any existing treatment or story. There were many concepts and ideas thrown about over the years, so it's likely that this story employs one of the abandoned MacGuffins. I'm hoping for the lost city of Atlantis. Here is a clip of Koepp talking about how he developed the script for Kingdom of the Crystal Skull:
The trade also says that Lucas' involvement in the new movie project remains unclear, as he was not included in the official Disney press release. I've heard that his involvement will be the same as it was for Star Wars: The Force Awakens. Contractually Lucas doesn't need to be involved as he sold the franchise and company outright, but Spielberg is long-time friends with the filmmaker, which could result in a more grandfatherly role.
Koepp's screenwriting credits also include the first Mission: Impossible, Sam Raimi's Spider-Man, Toy Soldiers, Death Becomes Her, Stir of Echoes and Secret Window (both of which he directed) and David Fincher's Panic Room. He's been involved in a lot of lackluster films over the past decade, including Zathura: A Space Adventure, Crystal Skull, Angels & Demond, Premium Rush, and Jack Ryan: Shadow Recruit, as well as Mortdecai, which he directed but did not write.