Photos From The 'Batman V Superman' Press Junket: Costumes, Vehicles, Props And More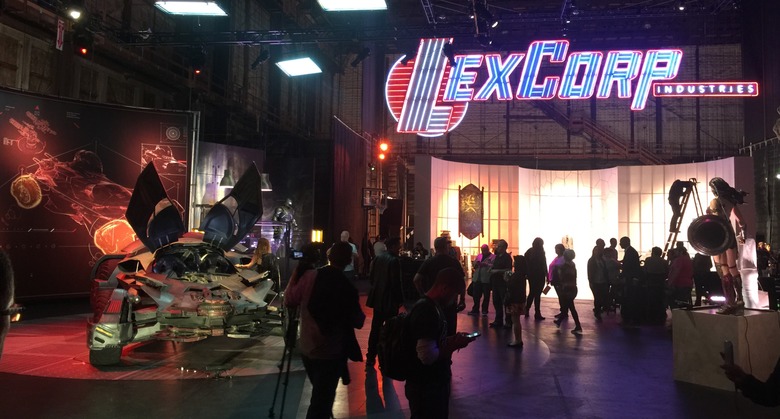 This morning I attended a press conference for Batman V Superman: Dawn of Justice on the Warner Bros lot. Before I get to the press conference, I wanted to share with you the incredible set-up of props, sets vehicles and costumes that Warner Bros had on display for the press junket. Hit the jump to see a gallery.
Below you can see a photo gallery of props, sets, vehicles and costumes from Batman V Superman: Dawn of Justice, on display on one of the soundstages on the Warner Bros lot for the Batman V Superman junket:
One thing to note is the Metropolis city banner on display behind the Superman statue features one building marked as S.T.A.R. Labs, just a few blocks from Wayne Industries.