'Silicon Valley' Season 3 Trailer: Stephen Tobolowsky Is Pied Piper's New CEO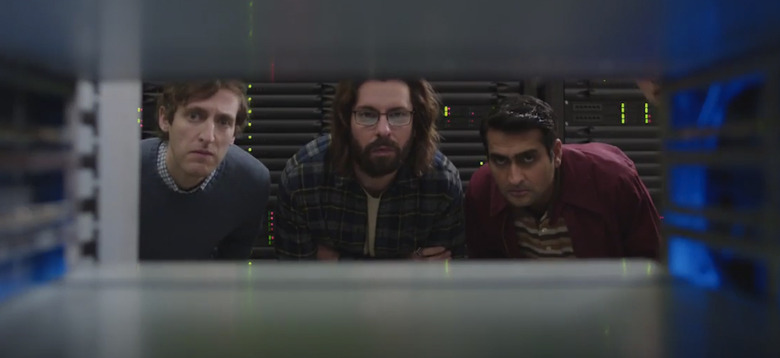 If you've been reading /Film awhile, you know that character actor Stephen Tobolowsky holds a special place in our heart thanks to David Chen's outstanding podcast The Tobolowsky Files, as well as his documentary, The Primary Instinct. And now the star of movies like Groundhog Day and shows such as Californication is heading to one of the best comedies on television.
The first trailer for the third season of HBO's series Silicon Valley has just arrived, and it shows that the future of Pied Piper is a bit uncertain as the company is getting a new CEO following the events of last season that saw Laurie Bream (Suzanne Cryer) and Raviga Capital removing Richard Hendricks (Thomas Middleditch) as the CEO of his own company. And guess who the new CEO turns out to be?
Watch the Silicon Valley season 3 trailer after the jump.
We just gets bits and pieces of the new season of Silicon Valley, which really emphasize Tobolowsky as the new CEO Jack Barker. Richard is obviously upset about losing his own company and merely becoming an employee, while Erlich Bachman (T.J. Miller) is upset that Raviga didn't consider him for the new CEO of the company. The latter results in Erlich heading into Jack's office with a series of perfect riffs on his age, and for some reason he also ends up dressed as the Pied Piper for some kind of promotional photo shoot.
Even with the new CEO, the future of Pied Piper remains uncertain, and Hooli still seems threatened enough to attempt to take them down at every turn. But "Jared" (Zach Woods) tries to keep spirits high by getting the rest of the team some really tacky jackets to represent the team, even though Dinesh (Kumail Nanjiani) and Bertram (Martin Starr) don't want anything to do with them.
It looks like another hilarious round of ups and downs for the tech start-up that just can't seem to get firm footing in the titular technology haven. Here's hoping that Stephen Tobolowsky sticks around for more than a couple episodes to help spice up the show. But even if he doesn't, this cast is full of outstanding comedic talent to keep the show going strong.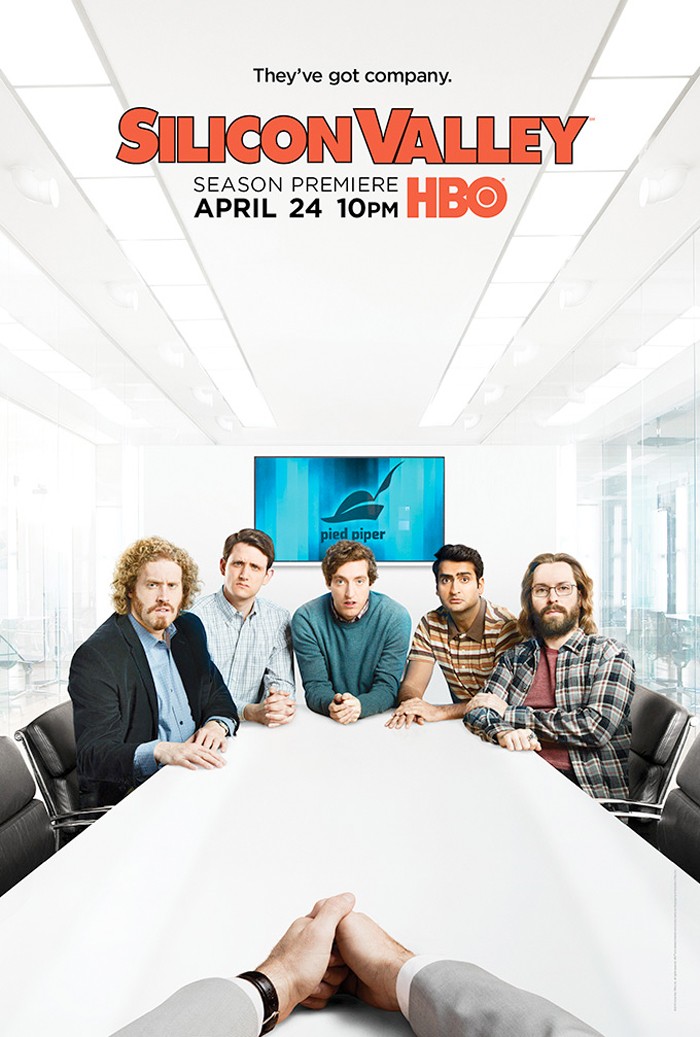 We'll find out what's in store for the Pied Piper crew when Silicon Valley returns to HBO on April 24th this spring.