Neil Gaiman's 'American Gods' Adds Emily Browning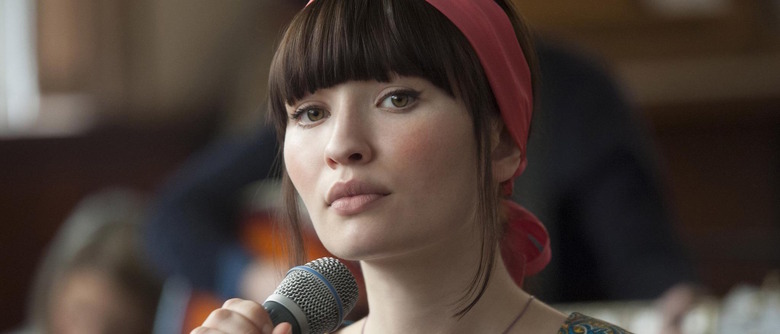 Bryan Fuller and Michael Green's American Gods continues to knock it out of the park with regard to casting. In the past couple of months we've seen The 100's Ricky Whittle sign on as Shadow Moon and Ian McShane as Mr. Wednesday. Now the latest addition is Emily Browning, who'll play Shadow's wife Laura Moon. 
LAURA MOON RISING – WELCOME TO @AmericanGodsSTZ, EMILY BROWNING! @andmichaelgreen @neilhimself @DAVID_A_SLADE pic.twitter.com/rBeh8tlX37

— Bryan Fuller (@BryanFuller) March 17, 2016
Starz confirmed the casting via press release this week. Let's run down the usual publicity fluff. Said Neil Gaiman, author of the source material:
I've been fascinated by Emily Browning since 'A Series of Unfortunate Events'. She has a challenge ahead of her: Laura is a tricky character, and the Laura on the screen is even trickier and more dangerous than the one on the page. She's going to have a wonderful time bringing Laura to life.
Fuller and Green added:
You don't need a magical coin when you have Emily Browning. She brings a fascinating spark of life to every role she inhabits and we are tickled she will be lighting up Laura Moon and bringing her to life in more ways than one on American Gods.
I see what you did there, guys.
And here's how the character is described:
As Laura Moon, Browning plays Shadow Moon's wife, who has been preparing for her husband's pending prison release. Little does she know that she will go on an unexpected journey that leads her to an epiphany about her relationship and affords her a second chance to get things right.
American Gods follows Shadow, an ex-con who becomes a bodyguard and traveling companion to a con man known as Mr. Wednesday. In reality, Mr. Wednesday is an ancient god on a cross-country journey to gather his forces for an impending battle between the old gods, who have roots in mythology, and the new gods, who represent modern obsessions with money, celebrity, and technology.
Browning is no stranger to the fantasy genre, as her credits include Sucker Punch and Lemony Snicket's A Series of Unfortunate Events (which, okay, may or may not technically be fantasy, but definitely has that fantastical feel to it). Her more recent credits include the musical God Help the Girl and the Kray brothers biopic Legend.
Shooting on American Gods begins in April. No premiere date has been announced as of yet. David Slade directs the pilot.