Don't Expect 'The Flash' Movie To Be Dark And Gritty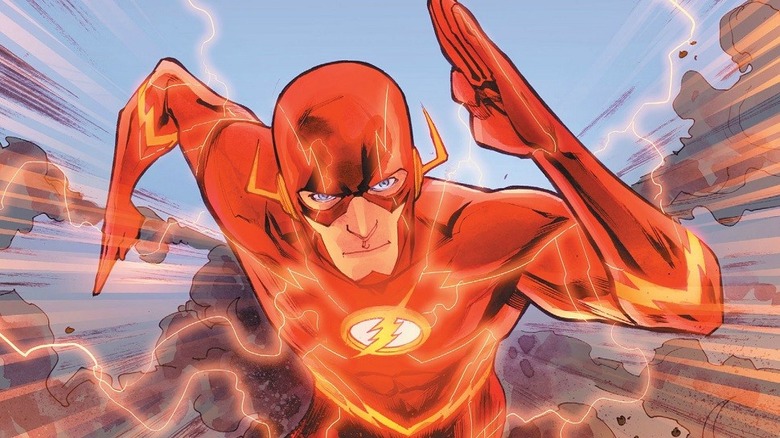 Shortly after the massive success of Christopher Nolan's The Dark Knight, Warner Bros. wanted to take the DC universe in a more grounded, possibly darker direction. Not all fans were pleased by the decision, but thankfully this is now old news. No, not all DC Comics movies will be filled with brooding and glowering. The tone of Batman v Superman: Dawn of Justice, which Snyder says isn't as joyless as some suspect, does not completely reflect what we should expect from, say, The Flash or Cyborg.
After the jump, learn more about the tone of The Flash movie.
Batman v Superman: Dawn of Justice is only a week away from opening in theaters. The plan is for the superhero brawl to help launch the DC Cinematic Universe, which started in Man of Steel and will continue with Aquaman, Wonder Woman, The Flash, and more. Snyder's film establishes the characters and world, but he's leaving the tone of Warner Bros.' future projects up to other filmmakers.
In an insightful interview with
, Snyder and producer Debra Snyder discussed the studio's plans for the next few years. According to the director, each superhero pic will have its own style and tone:
The mandate is that we try and make the best movies we can. If you're making a Flash movie with Ezra Miller, it's like millennial Flash. It's going to be a little lighter than making a World War I epic with this feminist icon like Wonder Woman. The films do live in a united universe. I feel like the danger is — and I think that the studio would acknowledge this — when you start to mimic things like tone. Then, when you go to the movie, you pretty much know the experience you're going to have.
Perhaps fans of Batman want to see a darker take on the character, but fans of The Flash? That's probably less likely. The character doesn't exactly scream "dark," and there's no need to turn the character into something he's not.
Debra Snyder had this to add:
Zack and [DC chief creative officer] Geoff Johns have outlined a timeline of where everybody is based off of, where our characters go in Justice League. So there's a framework. But it's filmmaker-driven, in that we want to hire direc­tors who still have a point of view and that have latitude because we don't want all the movies to feel the same. David Ayer has a certain tone and feel to what he brought to Suicide Squad, as does Patty [Jenkins] to Wonder Woman. They have freedom to tell their story in the way that it needs to be told.
At the end of the day, these are superhero movies. It should be fun seeing heroes define physics or fly through outer space. Fun can still be had with a slightly darker or more dramatic tone, as Snyder says in that Hollywood Reporter interview, but certain superhero films,
Seth Grahame-Smith's The Flash, arguably require a more humorous or lighthearted approach.