'Person Of Interest' Cancelled; Season Five Will Be Its Last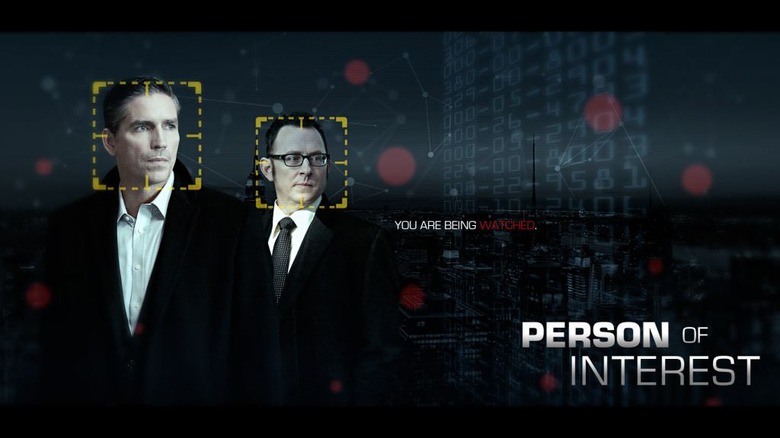 Back in May, Person of Interest was given a shortened 13-episode order for season five. Fans feared CBS' decision indicated the end was near for the show. After months of waiting to hear about the series' fate, the network has finally decided to pull the plug.
Learn more about the final season of Person of Interest below.
Created by screenwriter Jonathan Nolan (Interstellar), Person of Interest premiered in the fall of 2011. To date, there have been a total of 90 episodes. The series got off to a great start, pulling in over 13 million viewers. By season four, after a scheduling change, the show began to see a drop in ratings.
While attending the TCA (Television Critics Association) to promote the latest Hulu series, 1.22.63, producer J.J. Abrams (Star Wars: The Force Awakens) said Person of Interest's fifth season would likely be its last (source: IGN):
My guess is this is the final season. The only heartbreak there is how much good story there was to come if it were to have continued. But Jonah [Nolan] and Greg Plageman I think have done such an amazing job on that show and I know what these episodes are that they've done wrapping it up. We don't yet have a schedule, but they will see the light of day. People will get to see these episodes and I know the power of that story. To have a show go as many years as that has, it's very hard to complain. It's a miracle to get a show on the air and to have it last that long is something that we should just be grateful for. But I do love that show and I would love to have seen it continue.
Abrams added that the season five finale would feature a definitive ending. Maybe the show could find new life on Netflix or another platform, but the 10 Cloverfield Lane producer said those discussions have yet to take place.
In a statement to IGN, executive producers Jonathan Nolan and Greg Plageman had this say about the cancellation of Person of Interest:
We're extremely excited to be able share this final season with the fans. We're eternally grateful to our amazing cast and crew, as well as our partners at the studio and network. Most of all, we want to thank the show's fans — the best fans in the world. This subversive little paranoia-inducing cyberpunk-thriller is for you and would not have been possible without your support. As life has come to imitate Person of Interest, it's been our great privilege to work on show for the past five seasons. We can't wait for you to experience this thrilling and final chapter.
Person of Interest will return Tuesday, May 3rd at 10:00pm ET/PT. On Mondays and Tuesdays, new episodes of the 13-episode season will air. While this is probably disappointing news for fans of the show, at least the writers and all involved will have the opportunity to come up with a satisfying ending.
As for Jonathan Nolan, we'll (probably) soon see another show with his name on it. The screenwriter has been working on West World for a few years now. The HBO program, which is also produced by J.J. Abrams, has run into some production difficulties, but it's still an upcoming series we're keeping our fingers crossed for.