The Screening Room Sparks Filmmaker Civil War: Which Side Are You On? [UPDATED]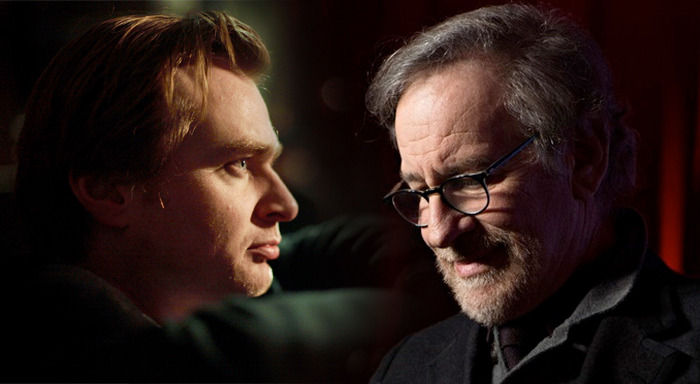 UPDATE: Now directors M. Night Shyamalan and Brett Ratner have come out against The Screening Room as well. You can read what they had to say on the matter after the jump. Our original story from March 17th, 2016 follows.
Just last week, we asked whether or not you would be interested in paying $50 to watch major big screen releases from the comfort of your home at the same time they're released in theaters, because that's what The Screening Room initiative wants to make possible. The new effort from Napster and Facebook's Sean Parker has been rather divisive since it was revealed, and now it looks like the service might be creating a sort of filmmaker civil war as some of Hollywood's most respected directors take a stance.
While filmmakers like Steven Spielberg and J.J. Abrams have spoken out in support of The Screening Room, other directors like Christopher Nolan and James Cameron are on the opposing side. Whose side are you on?
What Is The Screening Room?
For those just joining us, here's the gist of The Screening Room. Users would pay $150 for access to a set-top box that would receive and transmit theatrical movies at home, and which promises to have top-notch piracy protection. And then each movie viewed through the box would cost $50 per viewing, accessible within a 48-hour window after rental and allowed to be watched only once in that window.
As much as $20 of the fee would go to movie theaters. Along with that, Screening Room would give away two free tickets to see the movie they just rented at the movie theater of their choice. So there's still incentive for these consumers to go to the theater and likely spend money on concessions, which is where movie theaters make most of their money. In addition, about 20% of the fee would reportedly go to distributors, leaving The Screening Room with their own fee of 10%, along with the aforementioned set-top box cost.
With all this in mind, Variety and Deadline revealed that Spielberg, Abrams, Peter Jackson, Martin Scorsese and Ron Howard, as well as producers Brian Grazer and Frank Marshall, are throwing their support behind The Screening Room, with some even investing their own money in the venture.
But now Deadline and THR reveal that Nolan and Cameron, as well as the latter's producing partner Jon Landau, are coming out against The Screening Room. Landau made this statement about the service, speaking on behalf of Cameron and himself:
Both Jim and I remain committed to the sanctity of the in-theater experience. For us, from both a creative and financial standpoint, it is essential for movies to be offered exclusively in theaters for their initial release," he said. "We don't understand why the industry would want to provide audiences an incentive to skip the best form to experience the art that we work so hard to create. To us, the in-theater experience is the wellspring that drives our entire business, regardless of what other platforms we eventually play on and should eventually play on. No one is against playing in the home, but there is a sequencing of events that leads to it. The in-theater communal experience is very special.
Christopher Nolan didn't offer up quite as extensive of a statement, but he did agree:
It would be hard to express the great importance of exclusive theatrical presentation to our industry more compellingly than Jon Landau and James Cameron did.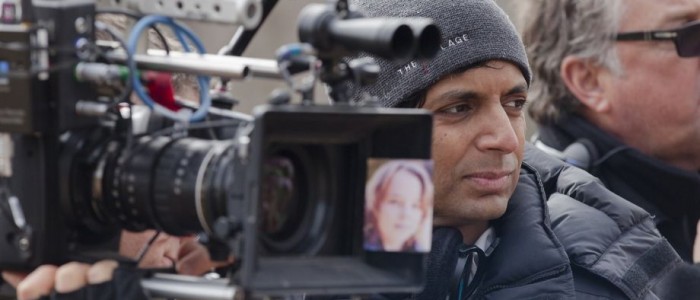 UPDATE: M. Night Shyamalan posted his thoughts to Twitter, saying:
"I am completely against the Screening Room. Film is one of our last communal art forms. There are other ways to experience art on your phone and laptop. But cinema is a group of strangers sharing stories and it belongs in a theater. Once filmmakers and theater owners open the door to this idea, there is no going back. The movie going experience is something to fight for! Watching a movie by yourself & watching a movie in a theater are two very different experiences. Film is meant to bring people together."
Meanwhile, Brett Ratner, who was against a similar day and date VOD offering back in 2011,  gave a statement to Deadline reaffirming his stance:
"I said it in 2011 and it's even more true now, I'm a firm believer in the importance of protecting the theatrical window,The home market is important too, but it must be in its proper sequence. This alternate form of distribution would destroy the exclusive theatrical window which is one of the crucial elements – along with the best possible presentation, the social experience, and the sense of a unique event theatrical creates – that drives the value of the entire distribution chain. There may be certain movies that will lend themselves to this platform, but I am still a firm believer, and as a movie going fan will always support the traditional theatrical experience "
On the next page, we'll talk about the pros and cons of the service.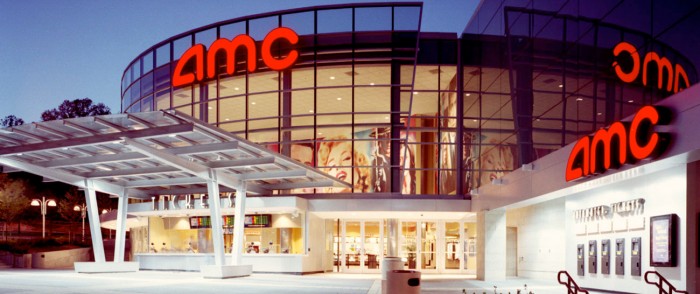 What's Bad About The Screening Room?
It's easy to see why filmmakers like Nolan and Cameron are against The Screening Room. Both are passionate filmmakers who long to preserve the experience of seeing a movie on the big screen, and it's hard to argue with the magic of seeing certain movies on a massive movie theater screen. And it may seem strange that filmmakers like Spielberg and Abrams, who make the same kind of big screen fare that deserves to be seen in theaters, supporting the service.
It seems that Spielberg and Abrams see that allowing audiences the option of seeing their movie at home really doesn't hurt the bottom line. If people are paying to see the movie, then that's all that really matters. And if a movie truly demands to be seen in a movie theater, then people will still go out of their way to leave home and pay for a ticket at the box office.
However, movies from these big name filmmakers aren't really the ones that struggle to get an audience on the big screen. It's the lesser known filmmakers and lower key dramas, comedies and indie movies that could end up being affected, perhaps having a harder time getting big screen distribution as theaters put more attention on movies guaranteed to make money. After all, releasing a movie on VOD is infinitely cheaper than a theatrical release. That could end up dashing the dreams of some filmmakers who hope to see their movie on the big screen, but it also has its perks.
What's Good About The Screening Room?
Around awards season, plenty of hopeful contenders get a limited release, and general audiences usually aren't able to see them until after nominations are announced. If The Screening Room comes to be, more audiences could see lower profile awards contenders earlier, thereby building the buzz and allowing more people to see films that might otherwise never make it to multiplexes in smaller towns. Plenty of those films deserve to be seen on the big screen as much as something like Captain America: Civil War or an equally big movie, but the problem is that audiences in general aren't going to the movies as much. The Screening Room could help the audience grow, albeit outside of multiplexes.
Movie theater attendance has been struggling for years now, and movie theaters aren't doing much to make that experience more appealing. In fact, the rising prices of tickets and concessions, meant to help offset the declining attendance numbers, aren't doing anything to make it any more appealing. So moviegoers may not see the benefit of watching a film in theaters anymore, with occasional exceptions for blockbusters like Star Wars: The Force Awakens or Batman v Superman: Dawn of Justice that demand to be seen on the largest screens possible. Therefore, this may actually end up getting more people to see movies at a premium price.
Plus, we've already talked about how great this service can be for those who have family members who are immobile and can't make it to a movie theater, as well as families who have children who may have some kind of health condition that keeps them from being able to tolerate the movie theater environment.
A Bittersweet, Potentially Complicated Innovation
Even though The Screening Room seems to benefit a lot of people without shaking up the film distribution game too drastically, it's almost sad to see a major chain like AMC Theatres showing interest in The Screening Room as a viable venture, rather than trying to preserve the big screen experience by making it better. These movie theater chains have to do something in order to survive and still make money off audiences, and they really have nothing to lose if they get in on The Screening Room at the ground floor. Otherwise, they risk missing out on some potential revenue.
My question is how would The Screening Room help multiple theater chains? If AMC Theatres gets involved, does that mean other chains can't jump on board? And if there are multiple chains involved, does the fraction of the fee that goes to movie theaters get divided among them? Can users choose which movie theater their money goes to? We don't know, and that could prove to be complicated and even controversial for the movie theaters that don't get involved with The Screening Room.
On the next page, get our final thoughts on The Screening Room.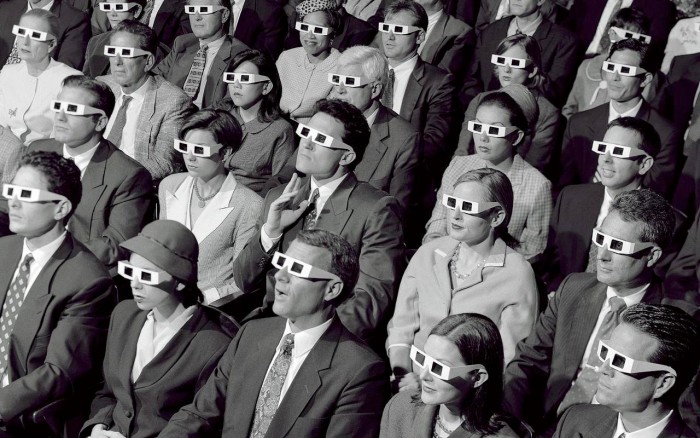 Final Thoughts on The Screening Room
At the end of the day, it doesn't look like movie studios or filmmakers have anything to lose financially when it comes to supporting The Screening Room, and that's the determining factor for their part. The same can be said for movie theaters, though it seems like they may have more to lose in the long run with larger groups of people not coming to theaters and paying for concessions.
The argument comes down to preserving the experience of seeing a movie for the first time in movie theaters. But since that's something that's becoming less and less important to some filmgoers, as home theaters become more advanced every year, it may not be enough to stop The Screening Room from taking off. Especially since the audiences who are going to theaters will likely still be willing to spend the money on the right movies.
In addition, The Screening Room may actually end up being more beneficial to audiences who can't make it out to the movies as often. Imagine how many couples are out there who are desperate for a date night, but have kids that they can't find a babysitter for. Those folks can now have a date night at home and give their money to the movies that they otherwise may not be able to see. And since they'd be paying $50 for what would be two tickets at the theater, there's more money to be made.
In the end, The Screening Room looks to give audiences another way to enjoy their entertainment. That may not be satisfying to some of the filmmakers, but for the audiences who aren't as invested in the big screen, it doesn't really matter. And for those who do care, you can still go to theaters to see your movies on the big screen. It's a win-win scenario for everyone involved.
What do you think of The Screening Room? Are you Team Spielberg or Team Nolan?