/Film's 2016 SXSW Awards: The Best Movies, Best Performances And More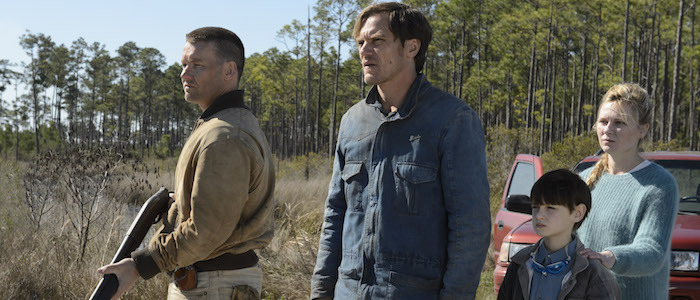 The 2016 SXSW Film Festival is over, so you know what that means: it's time to sift through the wreckage and hand out imaginary awards created by a jury composed entirely of a single writer. Welcome /Film's SXSW Awards, where the categories only exist as an excuse to talk about the best movies that I saw at this year's fest.
This was a strong year for a typically strong festival – as usual, everyone involved outdid themselves. For a complete look at everything I saw, you can head over here. But now it's time to take the stage and start handing out fake trophies to a bunch of movies that deserve actual accolades.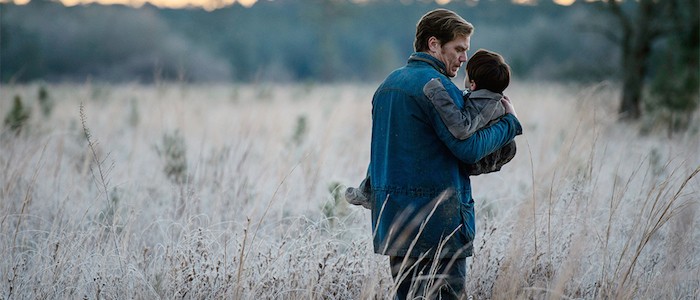 Best Film: Midnight Special
Jeff Nichols' fourth film is his best yet. A beautiful ode to the hardships and joys of being a parent and a stunning science fiction adventure, Midnight Special is the complete package and a massive step forward for a filmmaker who has been on the cusp of greatness for some time now. Although this is an exciting film, filled with special effects and action, it retains the distinctly Southern tone that made Mud and Take Shelter such joys. Nichols is just a fine storyteller – if he weren't making movies, he'd be sitting on a porch, pouring you a glass of ice cold lemonade and offering to tell you the one about the super-powered kid and his parents, who fought the forces of God and government to save their child. Remarkably made and beautifully acted, Midnight Special is folksy and thrilling, low-key and awe-inspiring. Here's to a future full of more Jeff Nichols movies.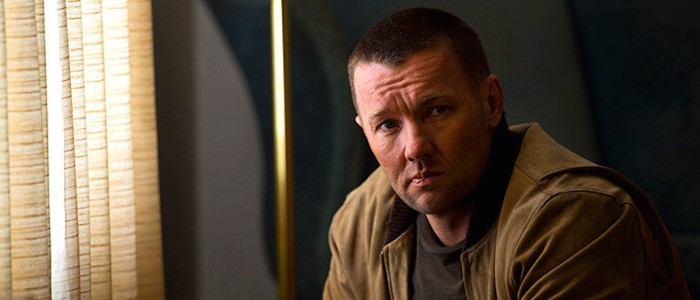 Best Male Performance: Joel Edgerton in Midnight Special
Every single actor in Midnight Special is phenomenal, but Joel Edgerton has the trickiest part and he nails it. As the friend who gets pulled into the action by Michael Shannon's character, he has to be our avatar. He has to represent us. So when something incredible happens, his reaction is our reaction. When the film reveals its biggest secrets, his bewilderment belongs to us, too. And you couldn't ask for a finer audience representative. Edgerton plays an everyman like no one's business and you won't find a better collection of reaction shots in any film released in 2016. It's such a natural, charismatic, and surprisingly funny performance that you can't help but wonder why too many Hollywood films fail to utilize him this well. It's lovely, subdued work from an actor we need to cherish more.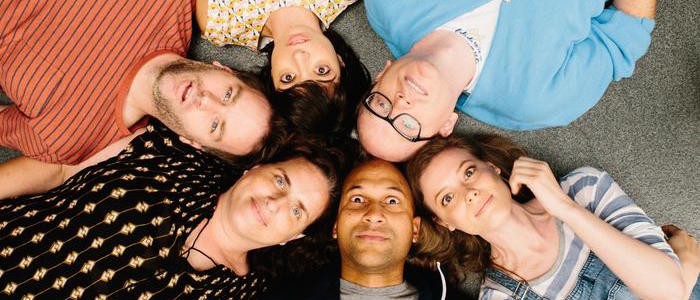 Best Female Performance: Gillian Jacobs in Don't Think Twice
Anyone who has watched Love and the late, great Community knows that Gillian Jacobs is a comedic force to be reckoned with, but Don't Think Twice offers us a side of her we haven't seen before. As a struggling New York City improv comic who is terrified of change, Jacobs is both hilarious and heartbreaking, using jokes and silly voices and comedic business to mask the pain that is dragging down her every moment. A standout in a strong ensemble, she is the movie's thesis in a nutshell: the biggest laughs often emerge only after a great deal of trial and pain. Her performance is a beautiful blend of the comic and the tragic, a sad clown for the modern age.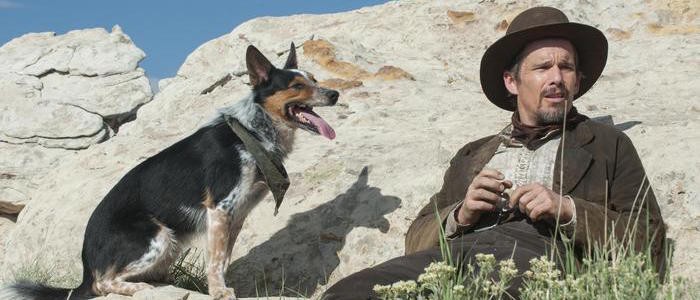 Best Animal Performance: Abbie in In a Valley of Violence
Sorry, cat from Keanu. You were not the most impressive animal in a SXSW film this year. While In a Valley of Violence didn't quite work for me, Ti West's strange little western features one of the great movie dogs of all time in Abbie, the adorable and fiercely loyal canine companion to Ethan Hawke's weary gunslinger. Abbie offers everything you could possible want in a cinematic pooch: she attacks bad guys on command, fetches hats, and provides hilarious reaction shots to all of the human action. She's just plain photogenic – the camera loves her in a way usually reserved for old school movie stars. It's a shame that the movie doesn't just give in and make her the main character.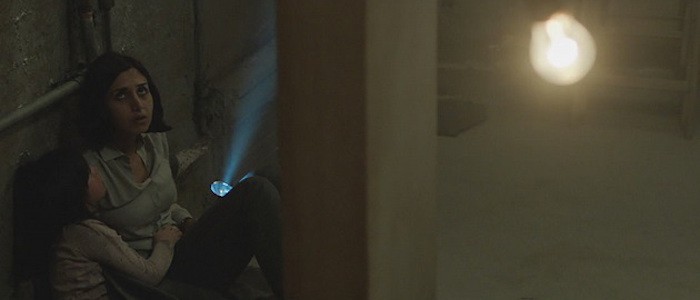 Scariest Scene: Looking Under the Bed in Under the Shadow
Under the Shadow is terrifying from its first scenes. Set in Tehran, Iran in 1988, the slow-burning first half show us, in great detail, what it's like to live in a nation where a "Cultural Revolution" has stripped women of their rights and literally reduced them to second class citizens. To make matters worse, Iraqi missiles are exploding in the city on a regular basis. The film even mines tension from the main characters owning an illegal VCR and a small collection of American videotapes. Babak Anvari's movie is scary stuff before the demonic entities arrive (drawn by the fear in the air) and begin to menace the main characters. Since he already has the audience on edge, Anvari allows the climax of the film to transform into a macabre haunted house, showering the audience with jump scares and monsters and surreal imagery. Oh, and at one point, Narges Rashidi's Shideh looks under a bed. And the movie wins this award.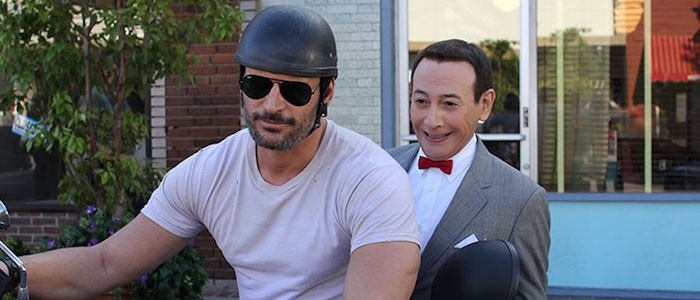 Funniest Scene: Every Joe Manganiello Scene in Pee-wee's Big Holiday
Pee-wee's Big Holiday is a constant source of joy, a movie crafted with love by people who care about this character. The traditional Pee-wee Herman gags are wonderful, Paul Reubens is still a joy as this character, and all of the newcomers slide right into this strange universe. The whole movie is just nice, and all of the jokes manage to be hilarious without being mean in the slightest. This difficult balance is best summed up by Joe Manganiello, who plays himself in the film. The Magic Mike XXL and True Blood star befriends Pee-wee after learning that he has a lot in common with this small-town oddball, and their burgeoning relationship is bizarre and wonderful and just plain sweet. Manganiello is a great sport, playing his role with utmost sincerity. What could have been an ironic performance ends up being adorable. You laugh with Manganiello being ridiculous instead of laughing at him and that's Pee-wee's Big Holiday in a nutshell.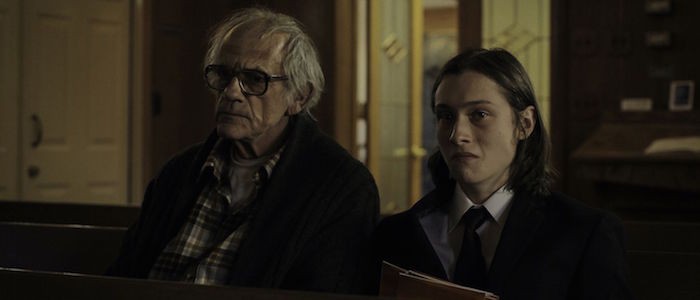 Most Pleasant Surprise: I Am Not a Serial Killer
The best feeling you can have at a film festival is when you stumble into a movie that you know nothing about and emerge from the theater knowing that you've seen something special. I had no expectations for I Am Not a Serial Killer (it was just a random pick to fill a slot where I had no priorities) and it ended up being one of my favorite movies at SXSW this year. I'm actually shocked that the film didn't generate more audible buzz – it's a better and more satisfying midnight movie than most of the films in this year's "Midnighters" category. It's an intriguing mystery, a nasty creature feature, and a chance to watch Christopher Lloyd remind us that every film that doesn't cast him is missing out on utilizing one of our great actors. If you like your horror movies to come packaged with humanity in addition to (admittedly cool) monsters, I Am Not a Serial Killer is a must-see.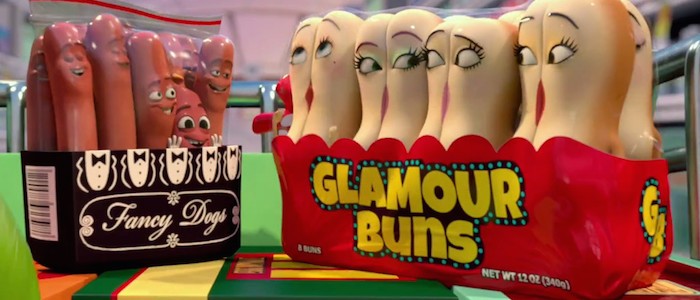 Most WTF Moment: The Final 20 Minutes of Sausage Party
The work-in-progress version of Sausage Party that screened at SXSW was incredibly unfinished. Giant stretches of this raunchy, R-rated animated comedy were not fully rendered and a number of shots were hand-drawn or still frames. There's still a ton of work to be done and any kind of definitive review would be unfair. And yet, it can be said with full confidence that nothing you see in 2016 will top the final twenty minutes of the film for sheer, batshit insanity. There are no spoilers here. You deserve to let this movie happen to you while you're fresh. While you're innocent. Love it or hate it, the climax of this film, a cartoon about talking food, will dig a deep trench in your psyche and embed all kinds of images you may never be able to shake. I want to see Sausage Party again because I want to see the finished version (and see if I was crazy for laughing so much at this screening), but I mostly want to watch other people watch the climax. I want to look into someone else's eyes as their brain boils.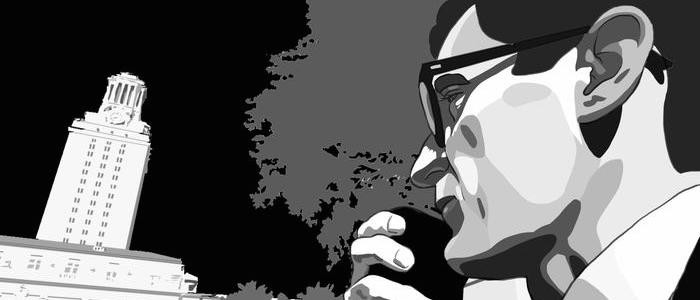 Most Unique Film: Tower
Tower isn't the first film to utilize animation to dramatize a non-fiction narrative, but director Keith Maitland uses the medium in ways that are compelling, fresh and ultimately shattering. A blow-by-blow account of America's first mass shooting and its aftermath, the film uses rotoscoping to transform live-action re-enactments into more stylized recreations, plunging the audience into the drama and terror of the scene. There is an immediacy to the animation that is effective, but Maitland wields live-action footage like a surgeon with a scalpel. He waits until the right opportunities, the perfect moments, to introduce the real survivors, to slip in newsreel footage from the actual event, and the results are devastating. Tower is a gripping story, beautifully told, that jabs you with the cold hard truth when necessary. Yeah, this happened. And events like it have happened again and again.
Special Jury Prize For Taking Things Too Far: Don't Breathe
Don't Breathe is an endurance test of a movie, a horror film that plays for keeps and punishes the audience with sheer terror and intensity. Director Fede Alvarez wants to beat you into submission and he succeeds – you stumble out of the theater feeling battered and bruised. And if you're wondering where "the line" is in a movie like this, don't worry. Alvarez knows where the line is. In fact, he locates it early on and walks carefully alongside it...before leaping over it with wild abandon late in the film. You have to admire the audacity of Don't Breathe, even when it's reprehensible and disgusting and just being gross for the sake of being gross. You can't accuse this film of half-measures.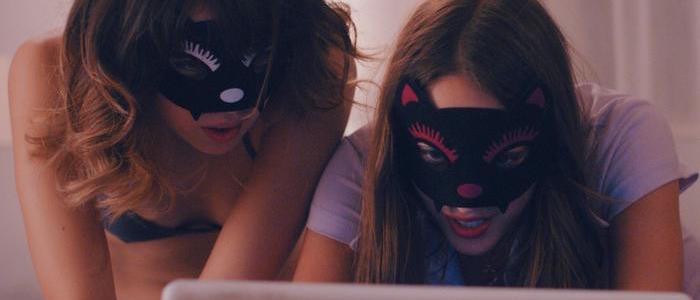 Special Jury Prize For Casting Pat Healy and A.J. Bowen: Teenage Cocktail
The two lead characters in Teenage Cocktail are played by Nichole Bloom and Fabianne Therese and they're wonderful. Their burgeoning romance is oddly sweet and the poor decisions they make as they plot to escape their boring lives are appropriately tragic. They are the heart and soul of John Carchietta's film and the reason to see it. However, any film that has the gumption to cast indie film stalwarts Pat Healy and A.J. Bowen deserves some kind of recognition from an awards ceremony that doesn't actually exist and doesn't really matter. But seriously, seeing Healy and Bowen, both fine actors who do fine work here, in a single movie is like winning film festival Bingo.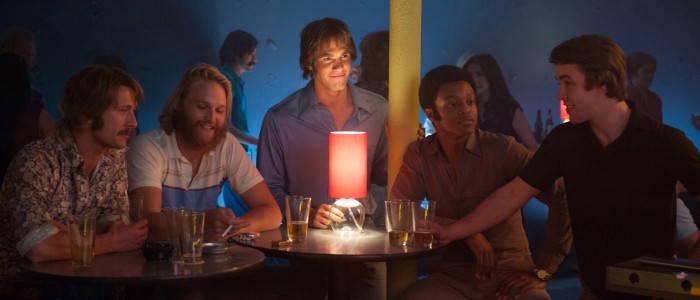 Jacob Hall's SXSW 2016 Top 5
5. Pee-wee's Big Holiday
4. Don't Think Twice 
3. Under the Shadow
2. Everybody Wants Some
1. Midnight Special