'Gotham' Renewed For Season 3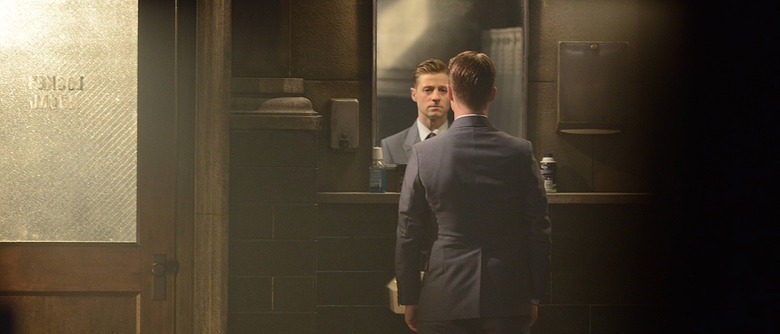 Jim Gordon will continue failing to clean up his city for at least another year. Fox has renewed its Batman prequel Gotham for a third season, a little over halfway through its second season. The DC Comics drama follows a young Jim Gordon (Ben McKenzie) in his attempt to save his city from the many, many supervillains who keep popping up, while a teenaged Bruce Wayne evolves into the dark knight we know and love. 
Gotham announced the season 3 renewal on its Twitter page.
We've got some BREAKING NEWS that you'll be really excited about! #Gotham #GothamSeason3 pic.twitter.com/PFZKrAS7Ty

— Gotham (@Gotham) March 17, 2016


Gotham season 3 will consist of 22 episodes to begin airing this fall. It's one of several Fox shows to score early renewals for the 2016-2017 season, along with Empire, Scream Queens, Brooklyn Nine-Nine, and Bones. And it seems like a signal that the current wave of superhero shows won't recede anytime soon; CBS had already re-upped on Supergirl and The CW has confirmed Arrow, The Flash, and Legends of Tomorrow will all be back next season.
Said David Madden, president of Fox Entertainment:
It takes a very special team to tell the tales of Gotham. For the past two seasons, Bruno [Heller], Danny [Cannon] and John [Stephens] have masterfully honored the mythology of Gotham and brought it to life with depth, emotion and memorable high drama. This incredibly talented cast has redefined these iconic characters for a new generation, and we couldn't be more proud of this show.
While Gotham's ratings this season are down from last season, that seems to be true of most shows across the board. The non-superhero superhero drama is still a solid performer, averaging 9 million viewers per week across multiple platforms according to Fox. It's especially popular among young men: in the male 18-49 demo, it ranks among the top 10 shows. Meanwhile, critical reception has remained more or less steady, at least if Rotten Tomatoes scores are any indication.