This Week In Trailers: Hush, A Fighting Chance, The Passing, Too Late, Everything Is Copy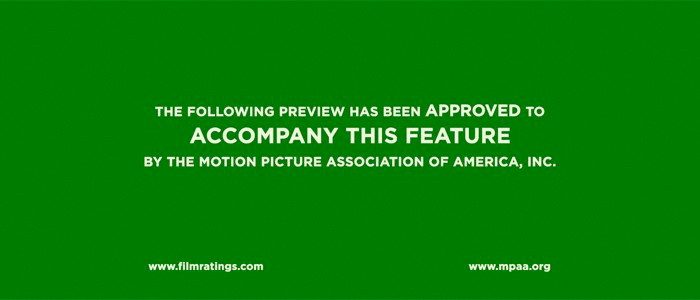 Trailers are an under-appreciated art form insofar that many times they're seen as vehicles for showing footage, explaining films away, or showing their hand about what moviegoers can expect. Foreign, domestic, independent, big budget: What better way to hone your skills as a thoughtful moviegoer than by deconstructing these little pieces of advertising? This week we fall in love with Nora Ephron, target a deaf woman for extermination, go for the gold in the most remote of locations, get into some really bad car trouble, and wonder at the talents of John Hawkes.
Hush Trailer
Yes.
Mike Flanagan, director of 2013's Oculus, knows a few things about what makes for compelling viewing. I'd abstain from calling it outright horror as I think that's reductive to what he's produced but this is really the kind of horror people should be yearning for; eschewing splatter for getting those little hairs on your arm to tingle a little bit. That's what this trailer is able to trigger a reaction to my sympathetic nervous system and for good reason. There's no need to get nutty with showing splintering doors or weapons that will be used to defend the heroine, what we get here is just a satisfying tickle that gives us all we need. Hey, we may only need to see it once and be done with it but this is satisfying.
A Fighting Chance Trailer
Director Morgan Neville won an Academy Award and a Grammy Award for 20 Feet from Stardom so you best recognize.
What I love about this trailer is how, right out of the gate, we're in the land of Cool Runnings. Athletes with a dream who could not be further away from their hopes of representing their country in the Olympics. While there's no singing about how "We have the one Derice...and the one Junior" there's immediately an emotional connection to these stories. We've heard them and seen them in so many of the pre-packaged feel-good segments that play right before these athletes compete, and it's one of the best parts of watching the Olympics, to see that struggle, but that doesn't lessen the intensity with which this hits so close. I couldn't tell you why for any other reason than how well edited and smooth this trailer is that it works so well. The filmmakers get the hell out of the way in order for these people's stories to come alive before us. I'm inspired and I've never heard of any of them.
The Passing Trailer
Yo, I haven't a clue what's happening here but I need to see this.
While I don't know director Gareth Bryn's work I can certainly say with absolute confidence that he knows how to obfuscate. This trailer is a winding road of leads that go nowhere and only leaves you with questions, not answers, when it comes to a finish.
Here's some context:
When two young lovers crash their car into a ravine in the remote mountains of Wales, they are plunged into a lost world. Dragged from the river by a mysterious figure, they are taken to a ramshackle farm, a place untouched by time. As events unfold we learn the explosive truth about the young couple's past. More unsettling still, we discover the ghostly truth about Stanley, and the tragedy of the valley he once called home.
Right? Does f-all in telling you anything about the plot other than this shares more with the plot of Misery than anything else happening on the screen. Some violence is absolutely going down as well as your sanity because this doesn't look like it's going to end well for anyone.
Too Late Trailer
John Hawkes? I'm in. We can discuss the details later.
What first-time feature director Dennis Hauck has done here is bring back some of the grittiness that's been missing from my cinematic diet. There's a little bit of attitude, some of that bravado that seems non-existent with many leading men, and a whole lot of tension to go along with it. I'm not sure exactly why this resonated with me as much as it did but the trailer takes us from inception of what brings us all together down a seedy path filled with lots of smoking, licentious ladies, and the kind of gum-shoeing that I was sure was a relic of a time gone past. Glad to see there's still some love for a grizzled guy like Hawkes.
Everything is Copy Trailer
Look, I don't know everything.
I'm usually not at a loss for words but when I found out that Nora Ephron, the woman who gave us When Harry Met Sally, Sleepless in Seattle, You've Got Mail and scads of other weepie kinds of films, wrote My Blue Heaven I was mentally stopped in my tracks. Heaven is probably the quintessential 90's movie for me and there's a certain unrealistic earnestness about it that somehow works every time I watch it. With that, directors Jacob Bernstein and Nick Hooker have put together what looks like the most fitting tribute to Ephron in something that, while it doesn't look like it's going to burn up everyone's Top 10 list this year, seems good enough to celebrate an amazingly talented filmmaker and writer.
Nota bene: If you have any suggestions of trailers to possibly be included in this column, even have a trailer of your own to pitch, please let me know by sending me a note at Christopher_Stipp@yahoo.com or look me up via Twitter at @Stipp
In case you missed them, here are the other trailers we covered at /Film this week: