Will Forte And David Wain Teaming Up For National Lampoon Biopic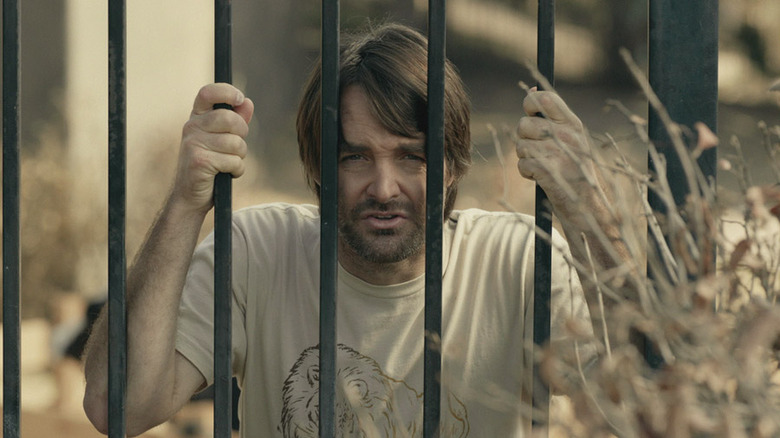 David Wain (Wet Hot American Summer) is set to direct A Futile and Stupid Gesture. The National Lampoon biopic will star Will Forte (The Last Man on Earth), playing Doug Kenney, one of the co-founders of National Lampoon.
Learn more about the potential Netflix movie below.
The Hollywood Reporter says Netflix is currently in negotiations to land A Futile and Stupid Gesture. The streaming service and Wain recently collaborated on Wet Hot American Summer: First Day of Camp, but Doug Kenney's story is slightly different material for Wain. Back in 1980, the comedic genius was found dead at the age of 33, and nobody knew if it was an accident or suicide. Kenney's life, although it has its laughs, was far from a full-on comedy.A Futile and Stupid Gesture will be based on Josh Karp's book. Michael Colton and John Aboud wrote the adaptation. The plan is to start shooting in April, with a budget of around $15 million.
Here's the synopsis for the "ultimate biography of National Lampoon":
The ultimate biography of National Lampoon and its cofounder Doug Kenney, this book offers the first complete history of the immensely popular magazine and its brilliant and eccentric characters. With wonderful stories of the comedy scene in New York City in the 1970s and National Lampoon's place at the center of it, this chronicle shares how the magazine spawned a popular radio show and two long-running theatrical productions that helped launch the careers of John Belushi, Bill Murray, Chevy Chase, and Gilda Radner and went on to inspire Saturday Night Live. More than 130 interviews were conducted with people connected to Kenney and the magazine, including Chevy Chase, John Hughes, P. J. O'Rourke, Tony Hendra, Sean Kelly, Chris Miller, and Bruce McCall. These interviews and behind-the-scene stories about the making of both Animal House and Caddyshack help to capture the nostalgia, humor, and popular culture that National Lampoon inspires.
Kenney was the editor of the Harvard Lampoon, and soon after he graduated, he co-created National Lampoon. Kenney later went on to co-write Animal House and Caddyshack. In Judd Apatow's book Sick in the Head, Harold Ramis, the late and great co-writer of Animal House and director of Caddyshack, spoke highly of Kenney, reflecting on their years working together. Raimis called him his "brother and best friend," but after gaining success, Kenney began to struggle with depression, drugs, and alcohol.
In one instance, Kenney showed up drunk and coked out of his mind to a press conference for Caddyshack, where he told all the press in attendance to go screw themselves. It was a wild time — full of drugs, partying, and, obviously, painful losses. Kenney's often tragic story is well suited for a biopic, especially one directed by David Wain and starring Will Forte. We shouldn't expect to see another forgettable bio film from the director of Role Models and Wet Hot American Summer.