J.J. Abrams Puts Positive Spin On 'Westworld' Delay: "They're Not Rushing It"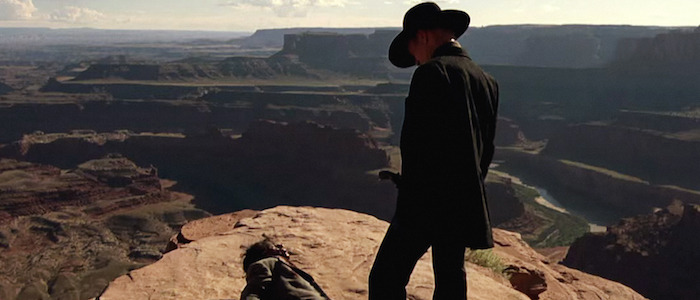 HBO's Westworld hasn't had an easy go of it. The sci-fi Western halted production in January, and word was the series premiere could be pushed back all the way to 2017 – after originally being slated for 2015. Sure, none of this is to say Westworld won't be great when it finally premieres. But it's hard not to see such delays as cause for concern, especially given the network's recent struggles with projects like David Fincher's Videosynchrazy.
Executive producer J.J. Abrams, however, suggests there's no need to worry about Westworld just yet. It's "never a bad move," he says, to give a project the time needs. And while we've got a while to go before we actually get to see how Westworld turned out, Abrams did offer SXSW a little peek in the form of a new trailer.  
In a conversation with Fortune, Abrams spoke approvingly of HBO's decision to delay Westworld.
At the heart of Westworld is this story of consciousness and oppression and discover. It's one of the projects I feel most grateful and lucky to be a part of. What [the directorial team has] done is so stunning and cool and they're not rushing it because of business maters and the network is giving them the time. That is never a bad move.
Besides, Abrams has already been waiting a long, long time to see Westworld come to fruition. "Westworld is one of those things I've wanted to work on for so long," he said. "I had a meeting probably 21 years ago with Michael Crichton [who wrote and directed the 1973 original film] about doing this. And it's taken along time to get this going."
Only time will tell if the wait was worth it, but Abrams did show off a brief sizzle reel at SXSW. Unfortunately, it's not embeddable anywhere at the moment — but Entertainment Weekly, who attended the presentation, has a recap and offers this brief impression:
Even in the short sizzle reel, there a few things were clear about the mysterious series. First of all, the production quality is extremely high. HBO appears to have invested a lot of money in this Bad Robot project, and it looks incredible. Secondly, Evan Rachel Wood's character, Dolores Abernathy, has a central thematic role, as someone whose authenticity is questioned by a young boy visiting Westworld. HBO hasn't officially announced a premiere date for Westworld, but this is definitely a series to keep an eye out for.
In the meantime, the rest of us can watch that mysterious Westworld teaser again and keep our fingers crossed.