Yorgos Lanthimos' 'The Lobster' Gets New Trailer And Release Date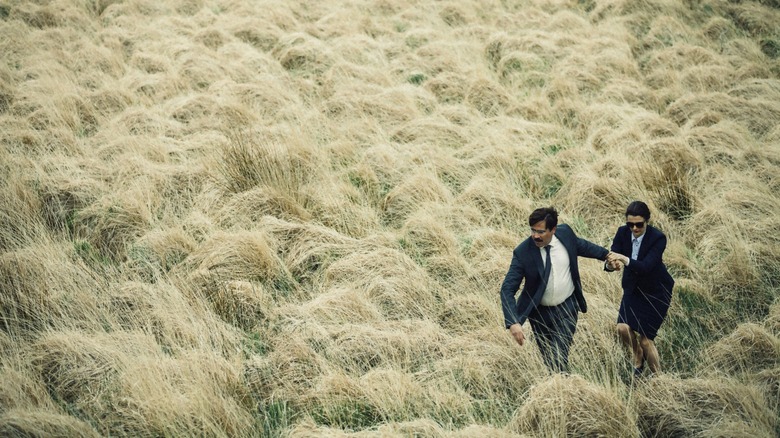 After spending the past year lighting up the festival circuit, Yorgos Lanthimos' The Lobster is finally gearing up for its U.S. theatrical debut. Originally, the plan was for Alchemy to release The Lobster in the states on March 11, but as you may have noticed, that didn't happen — the distributor ran into some financial troubles, and the release was scrapped. So A24 has swooped in to scoop it up, and now they've announced a new U.S. release date for The Lobster and unveiled a new U.S. trailer to go with it.
Colin Farrell leads the blackly comic romance as a man desperate to find love — because in his society, people who stay single too long get turned into animals. And it doesn't get any less weird from there. Rachel Weisz, Olivia Colman, Ben Whishaw, John C. Reilly, and Ben Whishaw also star. Watch the latest The Lobster trailer after the jump. 
Here's the premise of The Lobster:
A love story set in the near future where single people, according to the rules of The City, are arrested and transferred to The Hotel. There they are obliged to find a matching mate in 45 days. If they fail, they are transformed into an animal of their choosing and released into The Woods. A desperate Man escapes from The Hotel to The Woods where The Loners live and falls in love, although it is against their rules.
The Lobster's odd concept is a huge selling point, especially for fans of Lanthimos' earlier films Dogtooth and Alps. But after catching the film at the New York Film Festival last year, I was pleasantly surprised by its deeply romantic streak:
If weird were all The Lobster had going for it, though, it'd be little more than an experimental curiosity. What makes The Lobster must-see viewing is the film's pitch-black sense of humor, its uncomfortably keen insights into real-life relationships, and even, in spite of everything else, its aching romanticism.
If that sounds like your cup of tea, mark May 13 on your calendar — that's the new U.S. release date set by A24.