'The Cannonball Run' Remake Coming From 'Get Hard' Director Etan Cohen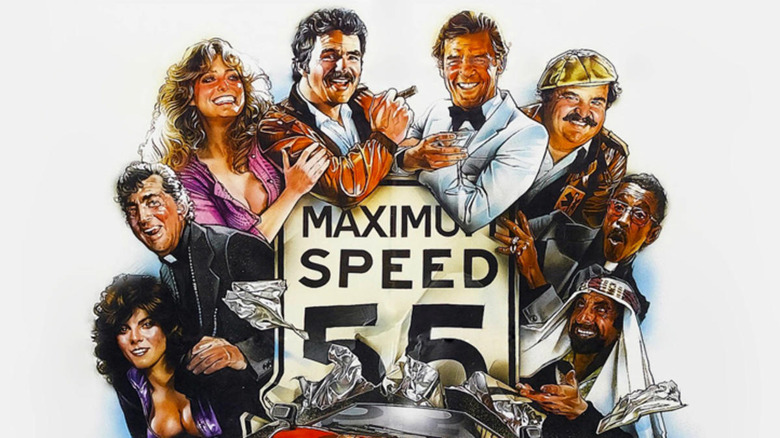 Probably not too many people consider the idea of remaking The Cannonball Run to be sacrilegious. It's not exactly the most beloved comedy, and it led to two sequels, Cannonball Run 2 and Speed Zone, which few people saw. The original film, starring Burt Reynolds and plenty of familiar faces, was a huge hit, though, so it was only a matter of time until we caught wind of a remake.
Learn more about this "relaunch" below.
According to Deadline, Etan Cohen will write and direct The Cannonball Run remake, currently titled Cannonball. Coen worked on the scripts for Idiocracy and Tropic Thunder, but he most recently directed Get Hard for Warner Bros. As disappointing as that Will Ferrell and Kevin Hart comedy was, the film made close to $100M, so it's understandable why Warner Bros. would want Coen to handle Cannonball. Plus, Get Hard aside, he's actually written some very funny movies.
Andre Morgan and Alan Gasmer (Vikings) are producing the remake. As Deadline notes, Morgan has been working with Warner Bros. since the early '70s, starting with 1973's Enter the Dragon. The studio acquired all the sequel and remake rights from Brock Yates, who was the original copyright owner. Warner Bros. distributed Cannonball Run II back in 1984, so over 40 years later, the studio now has an opportunity to make things right with the Cannonball Run name.
This isn't the first time we've heard about a remake of this 1981 comedy. Back in 2011, it was rumored Guy Ritchie would direct the film, with George Clooney and Brad Pitt possibly starring. General Motors actually wanted to finance the movie, to showcase their cars. Perhaps the deal never came to fruition, because we're still without a Guy Ritchie-directed Cannonball Run remake, which probably would've been a good deal of fun, especially if it had starred Clooney and Pitt.
"Remake" isn't what Warner Bros. is calling Cannonball, though, as it's instead being labeled as a "relaunch," which is, admittedly, a little silly. When we see Spider-Man every couple of years, that's a "relaunch." Coen's remake is banking on the name of the original film and will likely share a similar plot — an illegal cross-country race — so why not just call a spade a spade? Maybe Cannonball will share little in common with The Cannonball Run, besides probably big stars and expected cameos, but what's wrong with calling it a "remake"? Does "relaunch" really sound that much better or different than "remake"?