'High-Rise' Trailer: Be Prepared For Moderate Resistance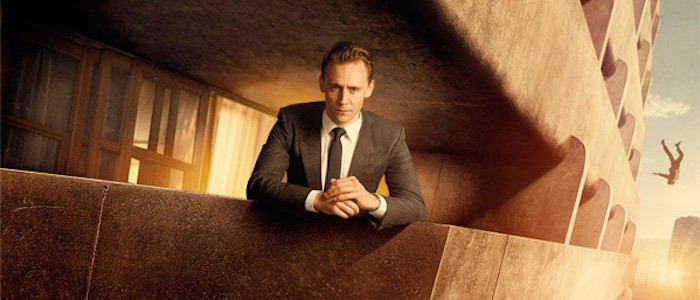 High-Rise started dividing audiences at the Toronto International Film Festival. I was lucky enough to see Ben Wheatley's (Kill List) adaptation of J.G. Ballard's novel a few short weeks later at Fantastic Fest, where it was embraced more warmly by festivalgoers. High-Rise is far from a movie for everyone, and it's better for it.
Watch the latest High-Rise trailer below.
The trailers for High-Rise have been excellent. Nobody should go into this movie not knowing what her or she is getting into. Wheatley's adaptation is a very weird, strangely unsettling and darkly comedic tale about a man, played by Tom Hiddleston, without an identity and torn between two worlds.
Here's the High-Rise trailer (source: Apple):
High-Rise is a real trip, as the trailer promises. The film's tone ranges from cartoonish to sorrowful, but it's never at odds with itself. Wheatley's film is a cleanly told mess, if that makes sense. At one point the story makes a significant jump in time, and while in most conventional narratives that leap would be jarring, in this case the decision completely suits the story Ballard, Wheatley, and screenwriter Amy Jump are telling. High-Rise is often bold, never afraid to confuse or unnerve viewers.
Hiddleston is very charismatic in the film, but it's Luke Evans some filmgoers might leave the theater smitten with. We've seen the actor brood in some major releases (The Raven, Immortals, Hobbit) before, but in High-Rise, he cuts loose and shows a whole new side of himself. Evans is definitely going to gain some new fans when people see this ferocious and surprising performance.
Here's the official synopsis:
HIGH-RISE stars Hiddleston as Dr. Robert Laing, the newest resident of a luxurious apartment in a high-tech concrete skyscraper whose lofty location places him amongst the upper class. Laing quickly settles into high society life and meets the building's eccentric tenants: Charlotte (Miller), his upstairs neighbor and bohemian single mother; Wilder (Evans), a charismatic documentarian who lives with his pregnant wife Helen (Moss); and Mr. Royal (Irons), the enigmatic architect who designed the building. Life seems like paradise to the solitude-seeking Laing. But as power outages become more frequent and building flaws emerge, particularly on the lower floors, the regimented social strata begins to crumble and the building becomes a battlefield in a literal class war. HIGH-RISE is the latest film by cult British director Ben Wheatley (Kill List, A Field in England), an ambitious adaptation of the J.G. Ballard novel of the same name.
High-Rise is available on demand on April 28th and in theaters May 13th.