J.J. Abrams Says 'Half-Life' And 'Portal' Movies Still In Development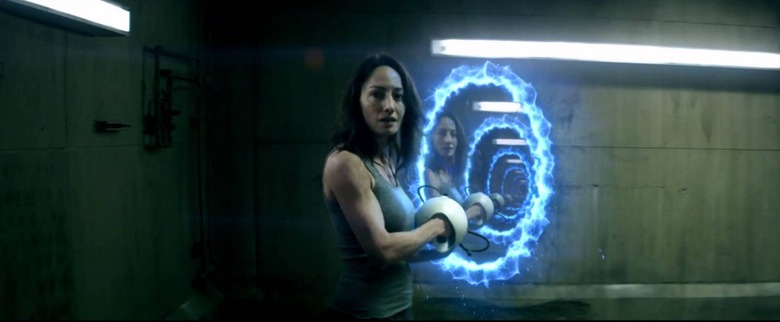 Over three years ago, it was revealed that filmmaker/producer J.J. Abrams and game-master Gabe Newell of Valve Software were working to collaborate to make games and movies, which included adaptations of popular Valve games Portal and Half-Life. We haven't heard any updates in the three years since... until now.
The Portal and Half-Life movie news initially was revealed during the DICE keynote talk in 2013. Newell said that they were "recapitulating a series of conversations going on" and that the two had "reached the point that we decided to do more than talk." Abrams chimed in, saying, "There's an idea we have for a game that we'd like to work with Valve on," before Newell added that they are "super excited about that and we're going to figure out if we can make a Portal movie or Half-Life movie together."
It's now three years later and we haven't heard anything about the collaboration since. However, IGN was able to get an answer recently while talking with Abrams who was promoting 10 Cloverfield Lane. When asked for a status update on the Portal and Half-Life projects, Abrams responded with the following:
Not yet, but they're in development. And we've got writers, and we're working on both those stories. But nothing that would be an exciting update.
Of course, we have no idea who those screenwriters are, and know nothing more about the projects. In 2010, Newell proclaimed that any adaptation of a Valve property would be done by the studio itself. So maybe the film adaptations are being written by people internally at Valve? Either way, it sounds like the Half-Life and Portal movies are still both a ways off.
Abrams' latest film as producer, 10 Cloverfield Lane, was directed by Dan Trachtenberg, who in many ways burst onto the scene with Portal: No Escape, a fan film based on the popular Valve video game series. I'm sure many fans are wondering if Abrams would again collaborate with Trachtenberg on a big screen Portal movie. After the success of 10 Cloverfield Lane, it seems like Dan will have his choice at a follow-up and I'm not sure if he has more to say with regard to returning to the world of Portal for a feature-length film. And besides that, Trachtenberg is busy developing a time-travel heist film titled Crime of the Century over at Universal.