'Star Trek Beyond' Reshoots Planned For Next Week With A New Cast Member Coming Aboard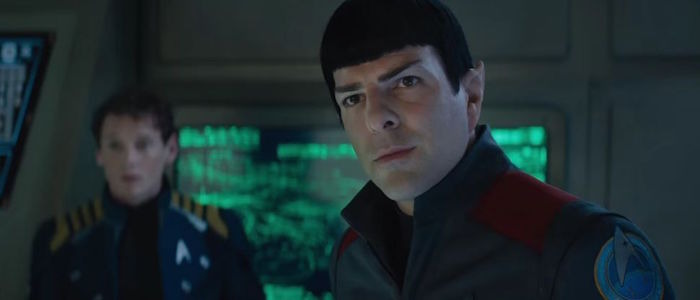 With just four months until the film hits theaters on July 22nd, it appears Star Trek Beyond needs some adjustments before it hits the big screen. The sequel from director Justin Lin will be undergoing some reshoots, and along with that a new cast member is being added to the mix. Find out what's going on with these Star Trek Beyond reshoots and who is joining the cast after the jump.
Deadline reports the Star Trek Beyond reshoots will begin next week, though they don't indicate the reason behind the reshoots. However, when reshoots happen this late in the game, it's usually because a screening of the movie indicated that something in the cut wasn't working. However, a new cast member being added isn't customary. So who's joining the sequel?
Rosewater and 24 actress Shohreh Aghdashloo has taken a role as the High Command of the Federation. What we don't know is if this character is a brand new addition to the movie, or if she's replacing another character or even actress in the story. Having an addition like this late in the game is certainly worrisome, but at the very least, these reshoots should fix whatever problems might exist in the movie.
Aghdashloo is certainly an interesting addition to the cast, even if she's only being added at the last minute. Just judging by the title, her character should be pretty important in the overall scheme of things, but we'll have to wait and see what she does this summer. She's also quite the talented actress, becoming the first Iranian woman to win an Emmy in 2009. You can currently catch her on the SyFy series The Expanse, but you might know her best from a bit part in X-Men: The Last Stand.
Personally, I was already concerned about Star Trek Beyond after the first teaser trailer. The tone felt completely wrong to me, like it was trying too hard to be Guardians of the Galaxy. I'm still hopeful that Justin Lin can pull off something entertaining, but it just doesn't feel like a Star Trek movie. Some think that the first two films didn't feel like Star Trek either, but Star Trek Beyond feels like even more of a departure. And they really need to stop destroying the Enterprise.
Anyway, here's hoping these reshoots can fix whatever problems there may be with the cut of the sequel and Star Trek Beyond turns out to be a satisfying sequel.