The 'Lethal Weapon' TV Series Has Cast Its Martin Riggs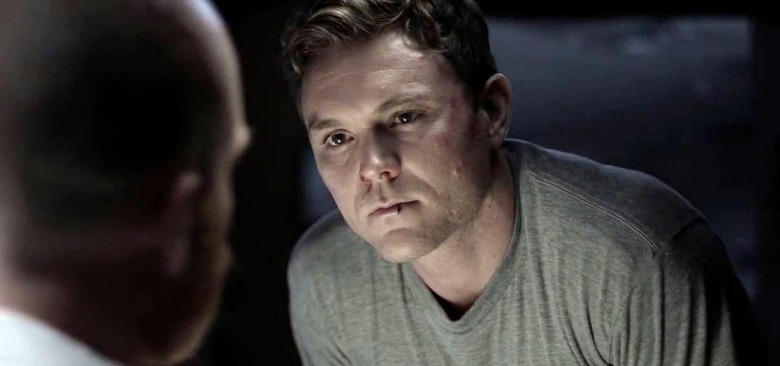 The Lethal Weapon franchise will live on, except not to the big screen. While some fans would probably prefer to see Mel Gibson and Danny Glover return their old roles, that's not happening. There had been talks of another sequel or a possible remake, but the franchise is instead heading to Fox. Damon Wayans Sr. was recently cast in the pilot Fox ordered last fall. As for Martin Riggs, Clayne Crawford (Rectify) will star in Gibson's old role.
Learn more about the Lethal Weapon TV series below.
The Hollywood Reporter has learned Crawford has joined Wayans Sr. in the show. The characters, based on the plot description, sound fairly close to Shane Black's (The Nice Guys) original buddy cop duo:
The TV incarnation revolves around the unlikely partnership between a former Navy SEAL and Texas cop who moves to Los Angeles after the death of his wife and baby and winds up teamed with an LAPD detective who must avoid stress at any cost because of a heart condition.
After working on the Rush Hour television series last year, Warner Bros. is next producing the Fox show. Director Richard Donner and screenwriter Shane Black aren't involved, but apparently they've given the project their blessing. McG (Charlie's Angels) is directing the pilot, following his work on Shadowhunters: The Mortal Instruments and The Mysteries of Laura, and he will remain involved in the show as an executive producer.
The pilot is written by Matt Miller, a former executive producer on Chuck – which McG also directed the pilot for — and he recently created and executive produced the ABC drama, Forever. Miller is executive producing the Lethal Weapon TV series alongside Dan Lin (Suicide Squad, The LEGO Movie) and Jennifer Gwartz (Lethal Weapon 4).
This isn't the only film to TV adaptation/remake Fox is working on. The network currently has Behind Enemy Lines and Urban Cowboy to consider, but for now, it looks Lethal Weapon is the one moving forward first. Fox recently turned Minority Report into a show with little success, as it failed to recapture the original movie's magic. Hopefully we won't be saying the same thing about Lethal Weapon television series one day, but matching the charisma Mel Gibson and Danny Glover brought to this franchise won't be easy. Both Wayans Sr., Crawford, and all involved have some large shoes to fill. The Lethal Weapon TV series cast also includes Jordana Brewster (Fast & Furious), Golden Brooks (Hart of Dixie), and Kevin Rahm (Nightcrawler).