Halle Berry In Talks For 'Kingsman 2'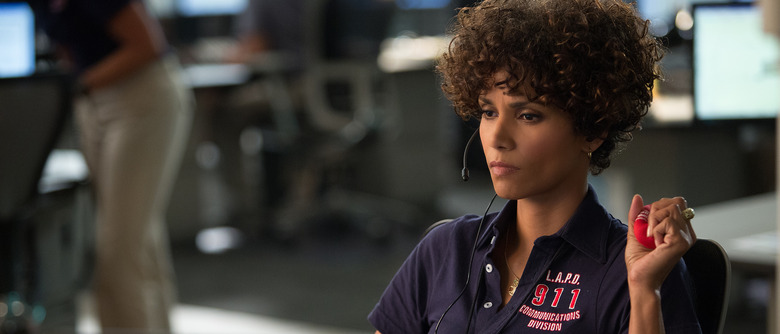 In addition to then-unknown Taron Egerton, Kingsman: The Secret Service featured quite a collection of high-profile talents including Colin Firth, Samuel L. Jackson, and Michael Caine. Now the sequel has recruited another familiar face. Halle Berry is in talks for the super-spy sequel, which Matthew Vaughn returns to direct. And if all goes back, she could return for yet another Kingsman film. 
Deadline reports Berry is in negotiations with 20th Century Fox for a two-picture deal. She'll play the head of the CIA, opposite Egerton who returns as newly minted Kingsman agent Gary "Eggsy" Unwin. Julianne Moore could also be on board as the villainess, as we heard last month she was in talks. It's currently unclear which cast members from the first film will join Egerton in the sequel, though we do know Firth is not expected to return.
Based on the comic book series by Dave Gibbons and Mark Millar, the Kingsman movies center on a super-elite, super-secret, super-British spy organization. The first film, which saw Eggsy competing to join the group under the mentorship of Harry Hart (Firth), was a surprise hit, grossing $414 million worldwide last year on a budget of $81 million and earning very strong reviews besides. No plot details have been revealed about the sequel, although Vaughn has previously hinted that it could open up the American counterpart to Kingsman.
Berry's no stranger to the super-spy genre, as she played foxy NSA agent Jinx Johnson in the Pierce Brosnan-era Bond film Die Another Day. The deal would also continue her relationship with Fox, where she's appeared in four X-Men movies. Berry is coming off of the CBS sci-fi series Extant, which was cancelled last year after two seasons, and will next be seen in the Luis Prieto-directed thriller Kidnap, out May 13. In other words, it's been a while since Berry had a good, solid hit (unless you count X-Men: Days of Future Past, I suppose, in which she had a pretty minor role). Kingsman 2 sounds like just the thing to kick her career into high gear again.
Kingsman 2 opens June 16, 2017.