'The Dark Tower' Casts Tom Taylor As Jake Chambers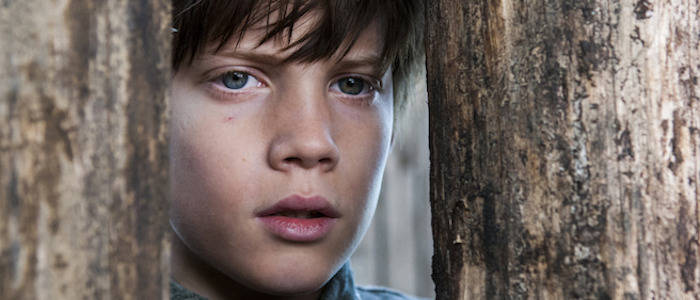 I'm not actually going to believe that a movie based on Stephen King's The Dark Tower actually exists until I'm sitting in a theater and the lights go down and I'm actually watching Matthew McConaughey flee across the desert while Idris Elba follows. Until then, I'm going to treat this whole thing with a healthy amount of skepticism – once you've been burned, you know not to get too excited about the new stove.
In any case, director Nikolaj Arcel's science fiction and horror-tinged fantasy epic has just recruited another new actor. The mostly unknown Tom Taylor will play Jake Chambers, the 12-year old boy who finds himself drawn into the world of Roland Deschain the Gunslinger and proceeds to develop a strong bond with Elba's wandering warrior. And since this is a Stephen King story, he has a really, really rough time.
The news of Taylor's casting was initially reported by Variety, who note that the young actor won the part after a worldwide search. This must have been a tricky role to cast, as Jake Chambers is not a typical child sidekick. In King's novels, this character endures some pretty serious physical and emotional hell while also serving as a source of newfound hope and humanity for his newfound father figure. Going with an unfamiliar faces was probably the wisest movie here, as Taylor won't bring any baggage to this part.
Beyond that, details are scarce. Taylor only has a few credits on his IMDB page and all of them are in television. He's appeared in episodes of Doctor Foster, Legends, and The Last Kingdom, all of which aired in 2015. In other words, you probably haven't seen him in anything before.
Taylor joins as cast that already includes Elba as the central hero, Roland the last Gunslinger who journeys across time and space to protect the Dark Tower, the center of all creation. McConaughey plays the Man in Black, a scheming wizard and Roland's nemesis. Mad Max: Fury Road actress Abbey Lee has also been cast in the film, but her role appears to have been created specifically for the film version.
With Taylor cast, the heroes of the Dark Tower series are almost fully assembled. Rumors have been flying fast and furious that Breaking Bad star Aaron Paul is up for the role of Eddie Dean, a junkie who finds a second chance at life when he joins Roland's quest, but nothing has been confirmed. Meanwhile, the rumor mill has been quiet on Susannah, the wheelchair-bound activist who is drawn into the adventure.
The Dark Tower, which is expected to draw its storyline from a few of King's books, is set to open on February 17, 2017.