Danny Boyle Heads To FX With Getty Family Drama 'Trust'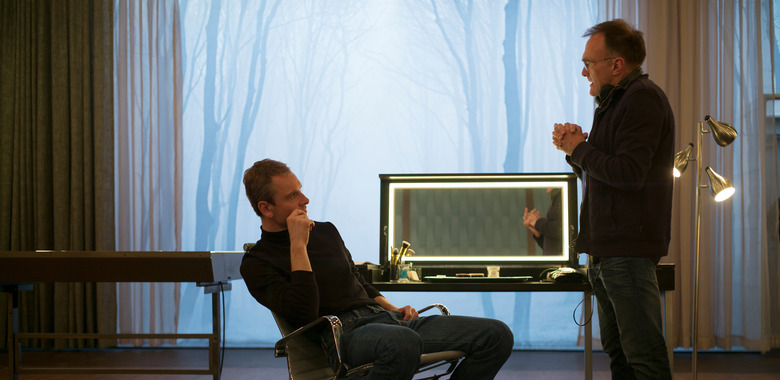 Danny Boyle crossed over to the small screen with Babylon in 2014, and it looks like he's eager to come back for more. Even as he preps his next movie, Trainspotting 2, he's scored a ten-episode order from FX for Trust, a based-on-a-true-story limited series about the Getty family (as in Getty Oil, the Getty Museum, and Balthazar Getty). Many more details about the Danny Boyle FX series below. 
Boyle will executive produce Trust with frequent collaborators Christian Colson and Simon Beaufoy, with whom he worked on Slumdog Millionaire and 127 Hours. Colson wrote the script and Boyle will direct, though it's not clear for how many episodes. Described as "equal parts family history, dynastic saga and satirical examination of the corrosive power of money," the first installment will focus on John Paul Getty III. Here's the synopsis:
The first installment takes place in 1973, when the young Getty is kidnapped in Rome and his mafia captors are banking on a multi-million dollar ransom. After all, what rich family wouldn't pay for the return of a loved one? 'Trust' charts the young man's nightmare ordeal at the hands of kidnappers who cannot understand why nobody seems to want their captive back. The Italian police think it's a prank and decline to investigate. Paul's father is lost in a heroin daze in London and refuses to answer the phone. Paul's grandfather — possibly the richest man in the world — is marooned in a Tudor mansion in the English countryside surrounded by five mistresses and a pet lion. He's busy. Only Paul's mother is left to negotiate with increasingly desperate kidnappers. Problem is, she's broke.
Trust comes out of a first-look production deal signed by Boyle and Colson with FX in 2014. Said Eric Schrier, FX's president of original programming:
Simon, Danny and Christian have done a magnificent job of telling the story of the Getty family empire and its tumultuous history with Trust. Simon's script wonderfully dramatizes the notorious and bizarre kidnapping of J. Paul Getty's grandson. It's the perfect way to open this limited series, allowing us to see how three generations, including one of the world's richest men, clash when family, fortune and reputation are in jeopardy.
Schreir's comments seem to indicate that future installments of Trust could pull from other events in the Getty family history. Lord knows there's plenty of dramatic material there.
Boyle is coming off of Steve Jobs, which did poor box office despite strong reviews, but managed to make it into the Oscar conversation anyway thanks to excellent performances by Michael Fassbender and Kate Winslet. He has plans to shoot Trainspotting 2 this year.