Sacha Baron Cohen Explains Why He Left The Freddie Mercury Biopic; David Fincher Wanted To Direct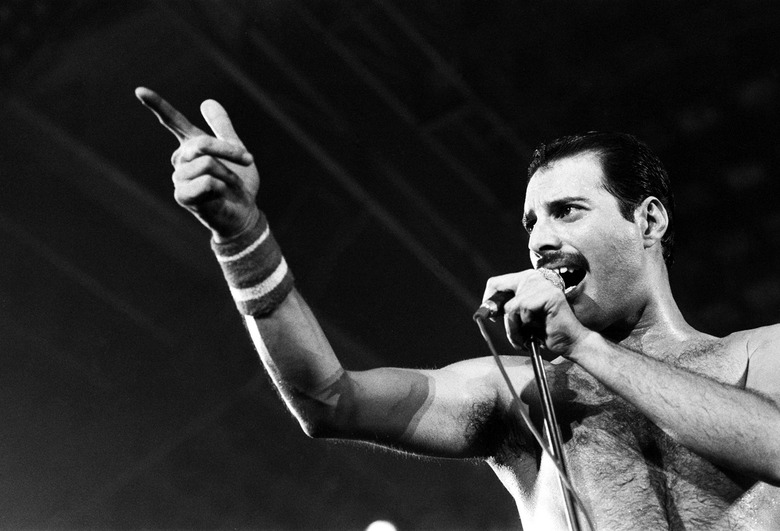 After years of working on the Freddie Mercury biopic, Sacha Baron Cohen parted ways with the project over "creative differences." Cohen envisioned a warts-and-all, honest bio film, but the remaining members of Queen, unfortunately, were not supportive of that vision.
Below, Sacha Baron Cohen discusses what went wrong with the long-awaited Freddie Mercury biopic, which David Fincher wanted to direct at one point.
This project has had an array of talent involved, but like a lot of projects, it's had a terribly difficult time making it to the big screen for one reason or another. The biopic's troubles seem to stem from the remaining members of Queen, because the film they want doesn't sound like the movie most Queen fans, including Cohen, actually want to see.
While Sacha Baron Cohen doesn't do many interviews out of character, he's appeared on The Howard Stern show a few times as himself. On his most recent appearance, to promote The Brothers Grimsby, he discussed his history with the project:
There are amazing stories about Freddie Mercury. The guy was wild. He was living an extreme lifestyle [of] debauchery. There are stories of little people with plates of cocaine on their heads walking around a party. It [becomes] a less interesting movie, but you've got to remember that they want to protect their legacy as a band, and they want it to be about Queen. And I fully understand that. [After] my first meeting, I should never have carried on because a member of the band —I won't say who— said, 'This is such a great movie, because such an amazing thing happens in the middle of the movie.' I go, 'What happens in the middle of the movie?' He goes, 'Freddie dies.' I go, 'So you mean it's a bit like 'Pulp Fiction,' where the end is the middle and the middle is the end? That's interesting.' He goes, 'No no no.' So I said, 'Wait a minute. What happens in the second half of the movie?' And he said, 'Well, we see how the band carries on from strength to strength.' And I said, 'Listen, not one person is going to see a movie where the lead character dies from AIDS and then you carry on to see [what happens to the band].
As Stern guesses, it was most likely guitarist Brian May that Cohen was talking to in that comical meeting, who, according to the actor, is "an amazing musician — and, by the way, he wrote half their stuff — but he's not a great movie producer." Despite the creative differences, Cohen stuck with the project. Even when the actor's vision for the biopic drew interest from some big names, the band wasn't interested:
They asked me to write the movie, but I said, 'I don't know how to write a biopic.' So I got in Peter Morgan (Rush), [but] they didn't like that. I brought in David Fincher (Gone Girl) who wanted to direct it, then Tom Hooper (The Danish Girl) —they were very specific about how they wanted to do it. Listen, at the end of the day, it really was an artistic difference.
It was reported that Peter Morgan's draft of the script concluded with Queen's 1985 performance at Live Aid, which is six years before Mercury passed away in 1991, due to bronchial pneumonia resulting from AIDS. I actually heard Morgan's script was quite good, but perhaps it wasn't sugarcoated enough for Brian May, because how do you say no to a Freddie Mercury biopic directed by David Fincher, starring Sacha Baron Cohen, and written by Peter Morgan?