Holt McCallany To Lead David Fincher's 'Mindhunter' [UPDATED]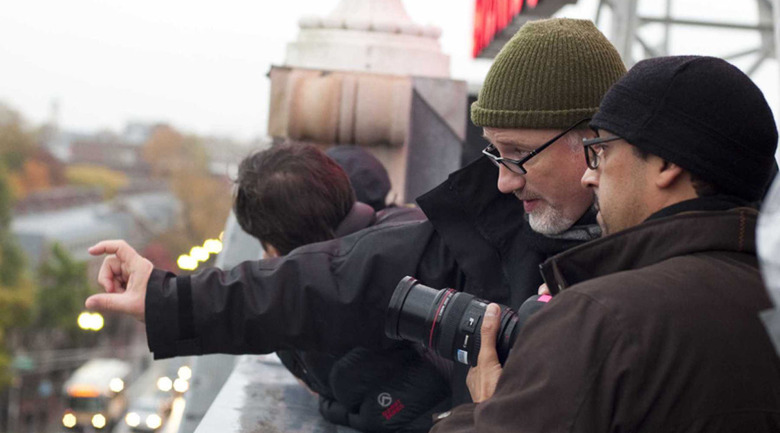 Back in 2010, Mindhunter was set up at HBO, but the David Fincher-produced show recently found a new home at Netflix. Following a successful collaboration on House of Cards, Fincher, along with Charlize Theron, is adapting John Douglas and Mark Olshaker's book, "Mind Hunter: Inside the FBI's Elite Serial Crime Unit," for the streaming service.
Anna Torv (Fringe) and Jonathan Groff (Looking) have just joined the Mindhunter cast. Learn more about the television series below.UPDATE: Holt McCallany (Lights Out) has just been cast as the Mindhunter lead, and new details have emerged about his and his co-star's roles. More details after the jump.TVLine reports both Torv and Groff will star in Mindhunter as series regulars. Details on their roles are scarce, but both actors are fine additions to the cast. Groff is currently starring in Hamilton on Broadway, while Torv has a starring role in the upcoming series Secret City.UPDATE: Deadline reports Mindhunter will be set in 1979 and follow FBI agent Bill Tench (McCallany). Groff will play a fellow investigator and agent, Holden Ford, and Torv portrays a psychologist.
"Mind Hunter: Inside the FBI's Elite Serial Crime Unit" is based on co-writer John Douglas' work as an FBI profiler tracking down serial killers. Here's the book's synopsis:
He has hunted some of the most notorious and sadistic criminals of our time: The Trailside Killer in San Francisco, the Atlanta Child murderer. He has confronted, interviewed and researched dozens of serial killers and assassins, including Charles Manson, Richard Speck, John Wayne Gacy, and James Earl Ray – for a landmark study to understand their motives. To get inside their minds. He is Special Agent John Douglas, the model for law enforcement legend Jack Crawford in Thomas Harris's thrillers Red Dragon and The Silence of the Lambs, and the man who ushered in a new age in behavorial science and criminal profiling. Recently retired after twenty-five years of service, John Douglas can finally tell his unique and compelling story.
Fincher is confirmed to direct the Mindhunter pilot. It was previously speculated that Theron, who optioned the book over five years ago, would possibly star in show, but apparently she's only involved as an executive producer.
The news of Mindhunter going to Netflix came shortly after the deaths of Video Synchronicity and Utopia at HBO. On Utopia, Fincher and HBO ran into a budget dispute. It was said that Fincher needed $100 million to do the show right, but the network wouldn't agree to more than $95 million. As for Video Synchronicity, which a few episodes were shot for, production halted and actors were released. While both of those incredibly promising shows are no longer in the works, at least Fincher has another show up and running at Netflix.