'The Mummy' Casts Annabelle Wallis Opposite Tom Cruise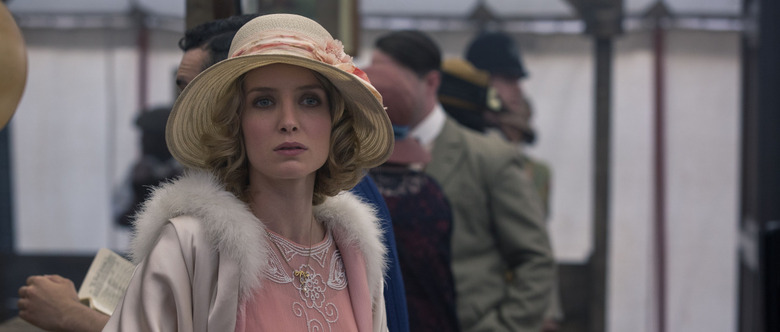 Every cinematic shared universe begins with a single film, and for the prospective Universal Monsters franchise, that's The Mummy. (Well, at one point it was Dracula Untold, but Universal seems perfectly happy to forget that one ever existed, and to let everyone else forget it too.) Which is why it's so important for the studio to get it right. So far, things look reasonably promising.
They hired Alex Kurtzman to direct, and convinced Tom Cruise to lend his A-list star wattage as the leading man. They got Sofia Boutella to play the Mummy herself, adding an interesting gender-swapped wrinkle to the project. And now they're starting to fill up some of the other roles. First up is Annabelle Wallis, probably best known from the U.K. TV series Peaky Blinders. 
Variety writes Wallis has been cast as an archaeologist in the movie, while The Hollywood Reporter says she's playing a scientist. Whether those seem like conflicting reports depends on whether you consider archaeology a science, I guess. THR additionally claims that Cruise is playing a special forces soldier or former soldier. Plot details are being kept under very tight wraps, though we do know it'll be set in the modern day.
Wallis is a British actress whose credits include the TV shows The Tudors and Peaky Blinders, as well as the movies Annabelle (a pretty terrible Conjuring spinoff) and Sacha Baron Cohen's The Brothers Grimsby. Her upcoming roles include Zack Whedon's Come and Find Me and Guy Ritchie's Knights of the Roundtable: King Arthur. The latter is also intended to set up an ongoing "shared universe," so depending on how things go Wallis could find herself with two major franchises on her hands.
Kurtzman, who also wrote the screenplay with Chris Morgan, has been quick to reassure fans that contrary to earlier comments made by Universal chief Donna Langley, the Universal Monsters movies will remain in the horror genre. "I think there was some lost in translation quality to the way it was received, because I promise you there will be horror in these movies," he said. "The tricky part is actually how you combine horror with either adventure or suspense or action and be true to all the genres together."
The Mummy will open June 9, 2017. Besides The Mummy, Universal is also planning reboots of the Wolf Man (due out March 30, 2018), Van Helsing, Bride of Frankenstein, and the Invisible Man.