Craig Robinson And More Join 'Mr. Robot' Season Two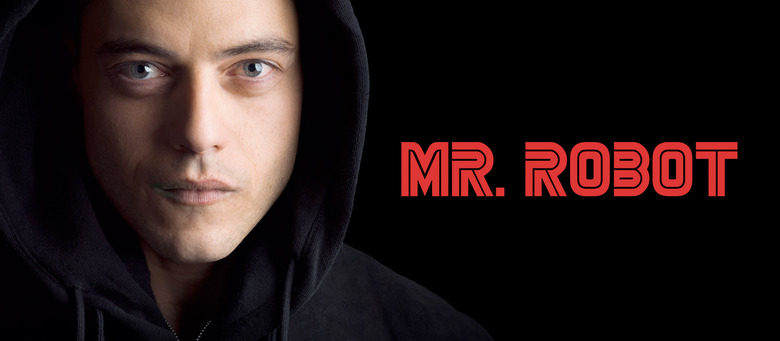 Last week Grace Gummer (Ricki and the Flash) joined the cast of USA's Mr. Robot. In the critically acclaimed show, Gummer will play Dominique "Dom" DiPierro, a young FBI field agent who is investigating the hack that took place at the end of season one. Today, the ensemble for Mr. Robot season two just got bigger, because Craig Robinson and more have joined the cast.
Learn more about the upcoming season of the Sam Esmail-created show below.
For starters, Entertainment Weekly says Robinson will play Ray, "a neighborhood local who reaches out to Elliot (Rami Malek) in his time of need." The actor recently scored a Special Jury Acting Award at Sundance for his performance in Morris from America, which Peter praised for being "a wonderful and heartfelt cross-cultural coming-of-age tale about an African-American boy trying to adapt in Germany."
Mr. Robot season 2 will also feature Joey Bada$$ and Chris Conroy. Deadline reports Bada$$, a hip hop artist, will guest-star as Leon, a "new close friend of Elliot's from the neighborhood," who advises the show's protagonist and attempts to unpack the meaning of life. This will mark Bada$$'s TV acting debut. As for Conroy, he'll play a young suitor in Joanna's life.
The best part of this casting news: Michael Cristofer and Stephanie Corneliussen are now series regulars. Cristofer is returning to his role of CEO of E Corp, Phillip Price, while Corneliussen is back as Joanna. At the end of season two, you're left with the impression Joanna is going to have a major hand in Elliot's journey. A few months ago Peter wrote up everything we know about Mr. Robot season two, and he mentioned that Corneluissen's part will expand.
Esmail has said before Tyrell Wellick (Martin Wallstrom) and his wife Joanna's (Corneliussen) mysterious motivations will become clearer in the upcoming season and that we'll see Joanna's "rise." Corneliussen has such a quiet but dominating and alluring presence in season one. She's excellent on the show, and it'll be exciting to see her unleashed a bit more in season two.
Lastly, Ben Rappaport and Tom Riis Farrell are coming back as Ollie and Bill. They'll appear alongside Mr. Robot's main cast, which includes Malek, Christian Slater, Portia Doubleday and Carly Chaikin. The USA drama is speculated to return this summer, and it just started shooting today.
On Twitter, Esmail posted a pic from day one of production:
Not exactly the most thrilling behind-the-scenes picture, but it's certainly good to know Esmail and all involved have begun shooting Mr. Robot season two, which Esmail might direct every episode of.