New 'Midnight Special' TV Spots Tease One Of Our Most Anticipated Movies Of 2016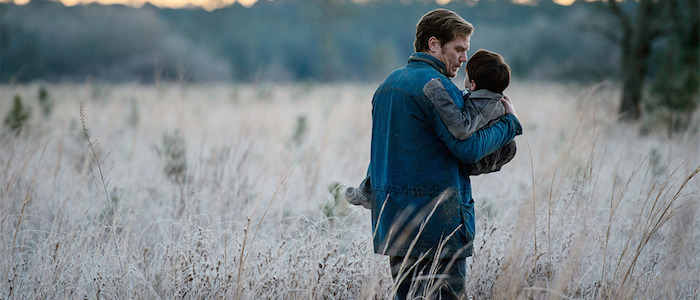 It's safe to say that we're very much looking forward to Jeff Nichols' upcoming science fiction film Midnight Special. It made my personal most anticipated movies of 2016 list and it topped the list of our own Jack Giroux. After all, what kind of self-respecting film fan isn't interested in seeing the director of Mud and Take Shelter channel the likes of Steven Spielberg and John Carpenter? Heck, what kind of self-respecting film fan doesn't want to watch any movie Michael Shannon stars in by default?
Three new Midnight Special TV spots have arrived online, showcasing a few snippets of new footage from this film, which has done a fine job of keeping plot details scarce in its previous trailers. These follow suit, teasing a tone and a great cast while sidestepping potential spoilers.
These spots premiered over at The Playlist and they're oh-so-very intriguing. As you'd expect, they only touch on the basic story: the government is after a young boy with special powers and his father (Shannon) takes him on the run to keep him safe. Drama of all kinds ensues.
The footage on display here certainly looks and feels like Nichols' past work, but the genre elements (to say nothing of the CGI and special effects) truly make this look unlike anything he has made before. The days of Nichols making tiny-budget indies may very well before over. Shotgun Stories is dead. Long live Shotgun Stories!
The cast of Midnight Special includes Shannon, Joel Edgerton, Adam Driver, Kirsten Dunst, Michael Shannon, Jaeden Lieberher and Sam Shepard, which is one seriously impressive line-up of talent. Whether he's making intimate coming-of-age tales or science fiction blockbusters, Nichols sure has a thing for attracting all kinds of interesting performers to his project.
Here is the official synopsis for Midnight Special:
Roy (Michael Shannon) is a father desperate to protect his uniquely gifted, eight-year-old son in this genre-defying thriller which proves once again that director Jeff Nichols is one of the most compelling storytellers of our time. As father and son go on the run, an intense chase ensues as they are hunted down by a mysterious cult and a clandestine government agency – the outcome of which could bring about a world-changing event.
Midnight Special opens on March 18, 2016. It will also screen at this year's SXSW Film Festival (where it will be one of my main priorities), so look for that review soon enough.