Theme Park Bits: The Wizarding World Of Harry Potter May Get A Yule Ball And Universal Studios Japan Gets A Super Mario World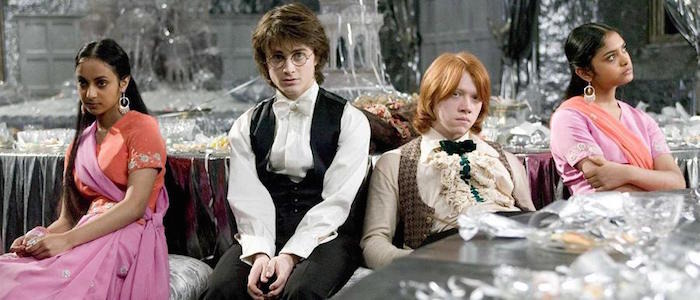 In this edition of Theme Park Bits:
Universal Studios Florida has big plans for their Wizarding World of Harry Potter.
A Mario Bros. land is heading to Universal Studios Japan.
Universal Studios Hollywood's Harry Potter attractions are making a some guests sick.
Disney's new admission pricing system is ruffling a few feathers.
Universal Studios' Wizarding World of Harry Potter remains a high water mark for theme park design and engineering, a fully immersive world that transports visitors into another world through impeccable design and thrilling, high-tech attractions. Few theme park lands have proven so popular and so downright cinematic – you really do feel like you've walked into the Harry Potter films when you visit.
And Universal is currently looking to do more with their most popular "lands." New surveys sent out to guests who visited Universal Studios Florida (home of Diagon Alley) and Islands of Adventure (home of Hogsmeade) reveal that the park is considering a variety of new shows, including a few holiday-themed events. Here they are, via Orlando Informer:
A nighttime show at Hogwarts Castle using 3D projection, lights, and more (included with park admission).
Holiday party in both Hogsmeade and Diagon Alley on select nights in December, including delicious holiday treats and beverages (separately ticketed event).
Yule Ball and Great Dance Hall Dinner – "guests wear dress robes and dine/dance at a festive holiday Yule Ball with themed music, dancing, food and beverages" (separately ticketed event).
Special holiday performances by the Frog Choir and London Street Buskers and other holiday themed surprises in The Wizarding World of Harry Potter.
Of course, none or all of these could come to pass. However, you can see the thought process behind many of these ideas. A separately ticketed event like the Yule Ball (an event celebrated in the Potter films and books) would not only appeal to fans, but it would provide direct competition for the Walt Disney World holiday parties across the city. And a nighttime show feels like a no-brainer, as the competition uses late shows and fireworks displays to keep guests in the park until closing time. Why not use a similar tactic?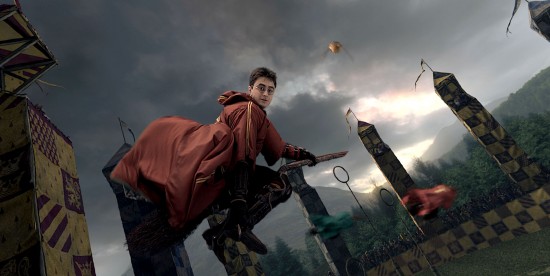 Meanwhile, the West Coast version of the Wizarding World of Harry Potter has been undergoing a soft opening over the past few weeks, with the land sporadically opening up to offer previews and test the rides before its official debut in April. Unfortunately, the land's major attraction, the next-generation simulator/dark ride Harry Potter and the Forbidden Journey, has been making its fair share of guests sick. At least that's what the Orlando Sentinel is reporting. However, a park spokesman says that sick riders at Universal Studios are no more common than sick riders at the ride's East Coast counterpart. Still, this is the reason for soft openings in the first place. If the ride is too intense for too many guests, they have plenty of time to reprogram the KUKA arm (the awesome technology that controls the ride vehicles) so it doesn't leave people weak in the knees.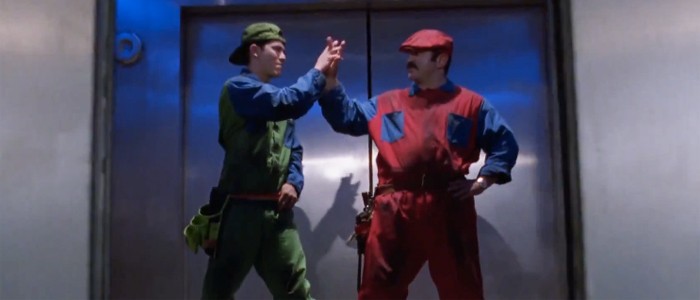 A little while back, we heard that Universal Studios had made a deal with Nintendo to create themed lands and attractions based on the beloved video game developer's characters. And then there was silence, as gamers and theme park junkies alike wondered when and where Universal would break ground on this project. Now we know: Universal Studios Japan will soon break ground on a land themed around the Super Mario Bros. characters. The project will cost $350 million and is expected to open in 2020. However, it wouldn't surprise us at all if Universal also plans to bring this land to its other parks. After all, Universal Studios Florida has plenty of real estate that could use some freshening up.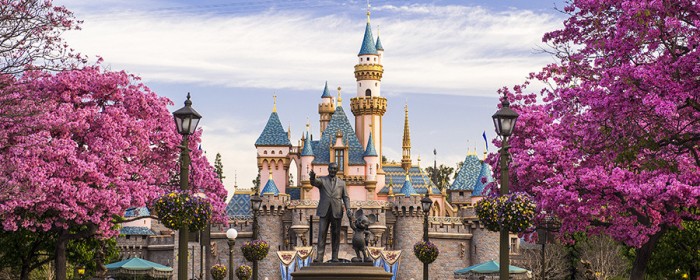 And now, we dive into the most controversial thing occurring on the theme park landscape these days. Disney has revealed a new tiered pricing system for its parks, which will charge guests a different admission cost depending on whether they are visiting in peak season or not. Here's how the official Disney Park Blog describes it:
Each month is divided into value, regular and peak days with an 8-11 month calendar available for viewing online. Here's an example, if guests plan their visit for September, they'll have a variety of options, including many days in the value period, which will give them the opportunity to pay less for a 1-Day ticket. If they plan to visit during a peak period, like the winter holidays, they will pay more. Purchasing a 1-Day ticket in a non-peak period, or choosing multi-day tickets and annual passes, will provide additional flexibility and value.
For example, a ticket to Disneyland will now fluctuate between $95 and $119, depending on when you visit. Walt Disney World is more steep, with the various Florida parks costing up to $124 for admission on peak days. The prices for multi-day tickets have also increased, but they remain the best bargain. Naturally, fans are none-too-happy with this new model, which seems like it's punishing people who are only able to visit during certain times of the year. The question now is whether or not Disney sticks to its guns and sets a new industry standard or backs down after awhile. We'd put money on the former.