Disney Making Live-Action 'Nutcracker' With 'Chocolat' Director Lasse Hallström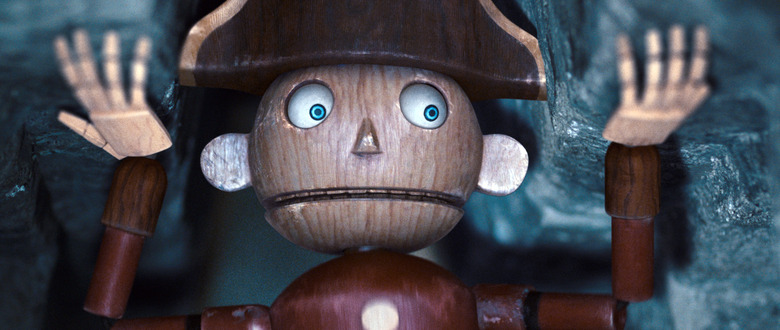 Disney is looking to make yet another live-action fairy tale — but this one's a little different from most of their others, in that it's not a remake of an existing Disney animated classic. The studio has set Lasse Hallström (Chocolat) to direct The Nutcracker and the Four Realms, based on the classic ballet by Pyotor Ilyich Tchaikovsky and the E.T.A. Hoffmann story that inspired it. 
Hallström will direct The Nutcracker and the Four Realms from a script by Black List writer Ashleigh Powell, as reported by THR. Powell has quietly been working on the script with Disney for the past two years. Mark Gordon (Grey's Anatomy) will produce while Lindy Goldstein serves as executive producer.
The classic Nutcracker story follows a girl named Clara. On Christmas Eve, she and her family receive a bounty of gifts from their toymaker godfather, including a wooden nutcracker shaped like a man. When Clara goes to check on her new toy later that night, the clock strikes twelve. Suddenly the nutcracker grows to life size, and Clara finds herself in the middle of a battle between gingerbread men and mice.
Hallström is coming off of The Hundred-Foot Journey and the upcoming A Dog's Purpose. He's a two-time Best Director Oscar nominee, for The Cider House Rules and My Life as a Dog, and his other credits include Chocolat and What's Eating Gilbert Grape (the latter of which earned Leonardo DiCaprio his first Oscar nomination, kicking off a 22-year quest for a little gold man that culminated in his recent win for The Revenant).
Since its initial debut in 1892, The Nutcracker has become a holiday season staple performed by major professional dance companies and local amateur troops alike. It's been adapted for screen a handful of times before, with varying degrees of success. Perhaps the most recent major movie version is the 2009 live-action movie starring Elle Fanning. It achieved the dubious distinction of a perfect 0% on Rotten Tomatoes, and became one of the biggest box office bombs of that year.
In other words, there's room in the cinematic canon for a live-action Nutcracker movie worth revisiting each winter. And in the past few years, we've seen attempts to get one off the ground. New Line had one in the works with Adam Shankman, and Universal was working on one with Chernin Entertainment. Neither one has panned out.
Hopefully Disney, which has had an excellent track record with its recent run of live-action fairy tales, will have better luck. It's almost surprising to realize the studio hasn't already made a full-fledged feature based on this very beloved fantasy, although the animation division did use some of Tchaikovsky's score for one of its Fantasia 1940 segments.