The 'Death Wish' Remake Lands New Directors With Plenty Of Experience In That Revenge Thing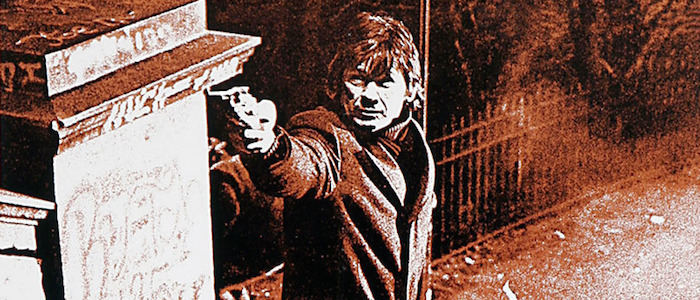 A remake of the 1974 classic Death Wish has been in the works for quite some time now, but development has seen its fair share of speed bumps. The film was originally a passion project for director Joe Carnahan, who wanted Frank Grillo to star, but he dropped out once the studio insisted on casting Bruce Willis. Then Gerardo Naranjo stepped in to direct, but nothing came of that.
Now, two new filmmakers are attached to the project and this thing suddenly has my undivided attention all over again. Aharon Keshales and Navot Papushado may not be household names, but this duo has been on the rise and their track record suggests that they're a perfect match for a new Death Wish.
Deadline broke the news of the Israeli duo taking on the project, which is still set to star Willis. The basic premise remains identical to Michael Winner's film and Brian Garfield's original novel: a liberal family man has a breakdown after his family is assaulted by violent criminals, so he acquires a gun and starts roaming the streets of New York City, picking off any lawbreakers he comes across.
While the sequels ultimately descended into action movie histrionics and embraced some seriously ugly politics (the morbidly fascinating Death Wish 3 may be one of the most hateful films ever made), the original Death Wish remains a vital film. Charles Bronson's Paul Kersey is never treated as a hero – he's a broken, depressed shell of a man who had his world taken right out from under him and seeks to find balance through violence. It's an ugly movie, a movie that in no way approves of its character's aimless mission of vengeance. The violence in Death Wish is empty and grotesque and its lead character equally so.
And if Paramount and MGM are serious about making a proper Death Wish and not just some Bruce Willis action movie, they're off to a great start. Aharon Keshales and Navot Papushado launched on to the scene with their twisted and blackly comic horror movie Rabies, but their thriller Big Bad Wolves really put them on the map (especially after it earned the seal of approval from Quentin Tarantino). That film, about a grieving father and a rogue cop who abduct an accused child murderer when the law fails to keep him in custody, is a nasty piece of work, a revenge movie where the revenge is never satisfying or romantic or exciting. If Hollywood lets them keep their teeth. Keshales and Papushado could make something very special with this material.
This isn't the first time these two have been linked to a big Hollywood movie. A few months ago, they were among the contenders to direct Justice League Dark for Warner Bros., which would be one hell of a way for them to make their American debut. In any case, they're going to break through sooner rather than later, so why not with a Death Wish remake?