Will Smith And Joel Edgerton Will Star In David Ayer's Fantasy Thriller 'Bright'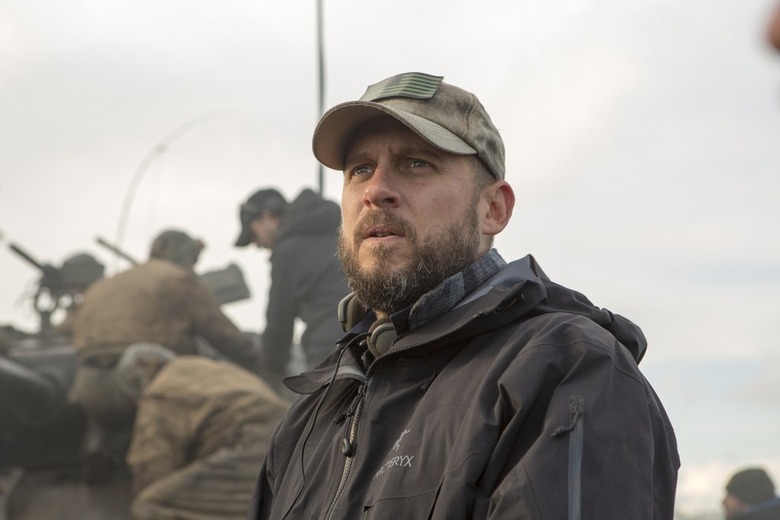 The DC Cinematic Universe is about to get a lot bigger. Batman v Superman: Dawn of Justice opens in theaters this month, but later this summer, we'll see David Ayer's Suicide Squad. Following the second trailer, the buzz for Ayer's comic book adaptation has been strong. Warner Bros. is already planning to get a Suicide Squad 2 up and running soon, but before that, Ayer will direct Bright with Will Smith and Joel Edgerton starring.
Learn more about the fantasy project below.
As Angie noted yesterday, the Fury director is keeping his fall schedule open for Bright. Written by Max Landis (American Ultra), Bright follows an orc cop in a world where orcs, fairies, and humans live together. Back in August, Landis actually tweeted the cover of the script, and it had Ayer's name on it. The director did a rewrite on the script, and the Chronicle writer expressed his approval.
This is a big spec script sale. Deadline explains that "whoever buys it is going to make it and so it will be a big sale." CAA is currently shopping the project around at studios. Initially, it appeared Warner Bros. would land the project, but a deal never materialized. However, The Wrap reports Bright could still end up at the studio.
Deadline broke the news that Will Smith and Joel Edgerton will star in project. The outlet describes Bright as a "contemporary cop thriller, but with fantastical elements." As a fan of Street Kings, Dark Blue, End of Watch, and Training Day, imagining those settings inhabited by fairies and cop orcs is a rather pleasant image.
The project was one of the 13 to be approved for a tax credit from the California Film Commission. Bright received a tax credit of $7.2 million, which, as The Wrap says, means this project isn't cheap. Considering Warner Bros.' desire to already make Suicide Squad 2, that's a decent indication the studio is pleased with Ayer's film. They want him back for the sequel, but can they wait long enough for him to finish Bright? I'm guessing they will, but then again, we'll have to wait and see if Suicide Squad is a genuine hit and if the fantasy cop movie moves forward.
Smith just started filming Collateral Beauty for Warner Bros., while Edgerton will next be seen in two Jeff Nichols' films, Midnight Special and Love. Edgerton doesn't have many other projects lined up that we know of, but we'll soon see Smith in Suicide Squad and next year's Bad Boys III.