CBS' New 'Star Trek' Series Boldly Adds Gene Roddenberry's Son To The Crew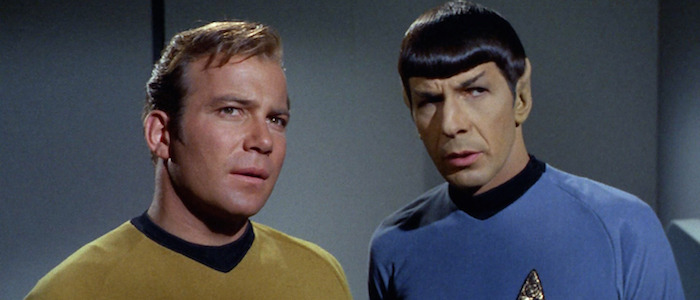 Here's how much CBS wants you to try out their new All Access digital streaming platform: the network is making a new Star Trek television series that will premiere on regular 'ol TV before sending all other episodes exclusively to the new service. And to make sure that you comply and sign up, they brought the great Bryan Fuller on board as showrunner and hired Star Trek II: The Wrath of Kahn director Nicholas Meyer as a writer and producer.
And now they've gone an gotten themselves a Roddenberry. Specially, Rod Roddenberry, the son of Star Trek creator Gene Roddenberry and current CEO of Roddenberry Entertainment, has joined the series as an executive producer. Fine, CBS. I'll try your goddamn All Access thing. Jesus Christ.
The news of Roddenberry's hiring was announced over at The Hollywood Reporter, who also revealed that Trevor Roth, COO of Roddenberry Entertainment, would be joining the executive producer crew. Here's Fuller's statement on the matter:
"Gene Roddenberry, the Great Bird of the Galaxy, left a finely feathered nest for all who love 'Star Trek' to enjoy. It is only fitting that Rod Roddenberry and Roddenberry Entertainment join our new Trek adventure to ensure that his father's legacy of hope for the future and infinite diversity in infinite combinations runs through our tales as Gene Roddenberry intended."
If nothing else, this is a noble gesture, a stamp of approval from the two guys who have dedicated their careers to safeguarding the Roddenberry legacy. Right now, it's unclear whether or not they will have a truly active role in the creation of the show or whether this is more of an honorary credit to keep the old school fans happy, but it's still awfully neat to see Star Trek keeping the family together.
Here's Roddenberry's statement:
"While I will always be humbled by its legacy and the legions of fans who are its guardians, it's a genuine honor to be joining a team of imaginative and incredibly capable individuals whose endeavor it is to uphold the tenets of Star Trek's legacy while bringing it to audiences in a new era and on a contemporary platform."
Truthfully, Rod Roddenberry's credits are few and far between. He worked as a production assistant on Star Trek: The Next Generation, produced the 2011 documentary Trek Nation, and served as a consulting producer on long running fan series Star Trek: New Voyages. Still, his involvement is a nice gesture and evidence that Fuller and CBS are working to recapture some old school Trek magic.
The currently untitled new Star Trek series is expected to premiere in early 2017.