'Power Rangers' First Look Photo: Meet The New Team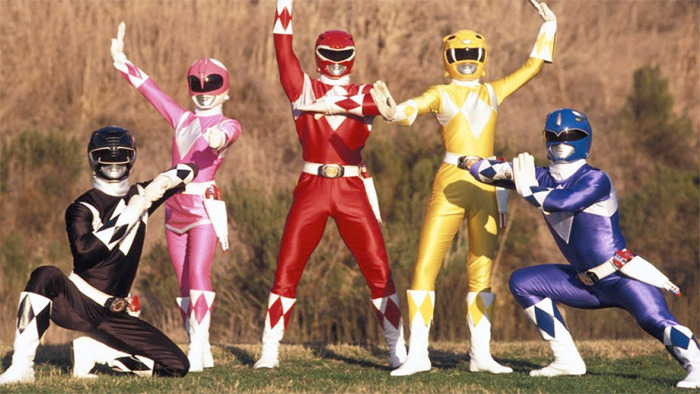 The Power Rangers are mightily morphin' into something a bit more modern. Shooting has just commenced on Lionsgate's new feature film based on the 1990s franchise, and today we have the first look at the new team – along with loads of new details about the casting, the costumes, and the badass villain, Rita Repulsa (played by Elizabeth Banks). See it all below. 
Entertainment Weekly served up the Power Rangers first look.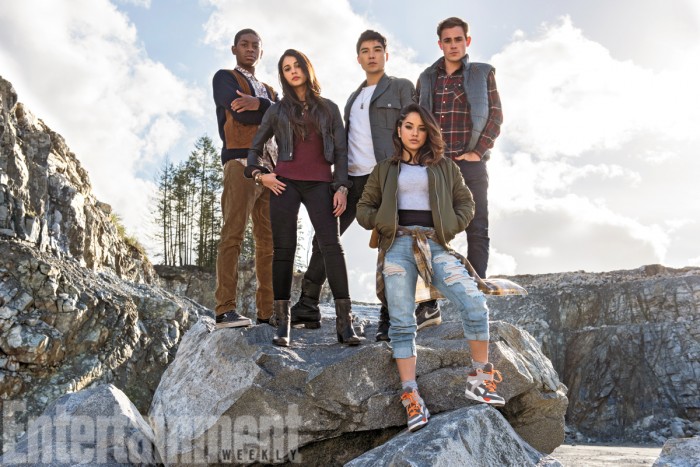 From left to right, that's R.J. Cyler as Billy (a.k.a. the Blue Ranger), Naomi Scott as Kimberly (the Pink Ranger), Ludi Lin as Zack (the Black Ranger), Becky G as Trini (the Yellow Ranger), and Dacre Montgomery as Jason (the Red Ranger). You may have noticed that the new Power Rangers have ditched the awkward race-based color-coding of the original team. No longer does the Asian guy have to be the Yellow Ranger, or the black guy the Black Ranger. As director Dean Israelite explained to EW, that was a deliberate choice.
From the very beginning, diversity was a very important part of the whole process. We switched all of the races around, but we made sure that the essence of each of those characters are who they were in the original show, and this really will be an origin story of those characters.
The Power Rangers movie will follow the five characters as they come together to form a team, and become the Power Rangers we know and love. While the Power Rangers first look doesn't reveal their colorful costumes, Israelite teases that they'll have a "really modern, edgy, badass, aspirational quality," with an "almost metaphysical" feel to them.
And speaking of edgy costumes, how is the former Effie Trinket faring as the Power Rangers' new baddie? Israelite seems pretty excited so far:
It's very exciting that we got [Banks], and I think what she loves is the opportunity to really embrace the insanity and deliciousness of Rita Repulsa in terms of how weird and wonderful that character was, and really dive into and consume that character. You should always be off-balance when you're watching her. Is she insane? Is she totally calculated? Does she know what she's doing? Elizabeth can toe that line really well.
Power Rangers opens March 24, 2017. Here's the synopsis:
Saban's Power Rangers follows five ordinary high school kids who must become something extraordinary when they learn that their small town of Angel Grove – and the world – is on the verge of being obliterated by an alien threat.  Chosen by destiny, our heroes quickly discover that they are the only ones who can save the planet. But to do so they will have to overcome their real-life issues and band together as the Power Rangers before it is too late.