Josh Brolin And Miles Teller Will Star In Joseph Kosinski's 'No Exit'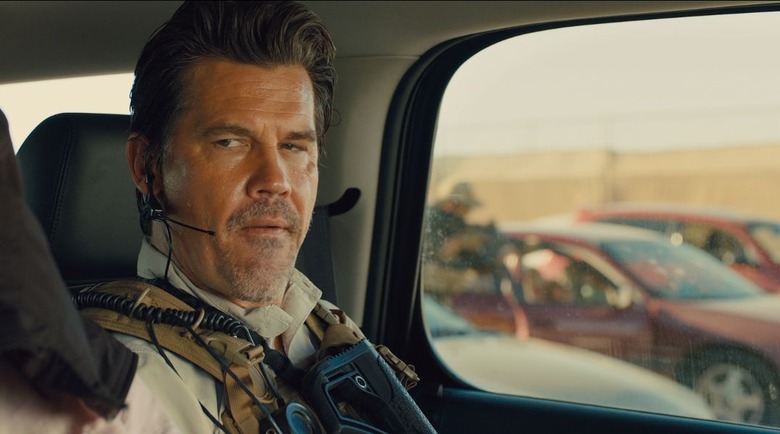 With Tron 3 no longer in the works at Disney, Joseph Kosinski is moving on. As we reported a few short weeks ago, the Oblivion director is developing a movie actually set in the real world this time around. Kosinski will next helm No Exit, a true-life story starring Miles Teller and Josh Brolin.
Learn more about the drama below.
Variety confirms Teller and Brolin will star in No Exit. The outlet describes the project an "action movie," despite its tragic story. The film is about the Granite Mountain Hotshots, a group of brave firefighters. In the summer of 2013, the team was fighting the Yarnell Hill fire, which led to the death of 19 crew members. In a community of over 600 people, 200 homes were lost.
Lionsgate will distribute No Exit, which was written by Ken Nolan (Black Hawk Down) on spec. Lorenzo Di Bonaventura (Transformers) is a producer on the project, which has already acquired financing from Black Label.
We're guessing Brolin and Teller will play two of the firefighters. Brolin is coming off of Sicario and Hail, Caesar! — which both featured two wildly different performances from the actor. Before that, he starred in another true-life story, Everest, a strangely distant movie. While the actor did a fine job in that film, he expressed a new degree of range in Sicario and Hail, Caesar!. We've known for years now Brolin is an excellent actor, but he continues to impress us.
Teller last starred in Fantastic Four, a critical and box-office flop that most Marvel fans weren't very happy with. He'll next be seen in Get a Job, which has been sitting on the shelf for years. After shooting in 2012, the comedy will finally be released this month. A few months from now, we'll also see Teller in Todd Phillips' black comedy War Dogs, which stars Teller alongside Jonah Hill.
Both No Exit stars have other promising projects coming up, but Variety doesn't say where No Exit will fit in their schedules. No production start date has been set, although it's assumed the film will shoot this summer. Kosinski has been working on a few projects since his last picture, but it looks like No Exit will be next for him. Tron: Legacy and Oblivion aren't the most dramatic movies, so No Exit represents new territory for the visually dynamic filmmaker. Hopefully Kosinski will deliver a genuinely emotional and respectful experience with this true-life story.