Paul Feig's 'Ghostbusters' Trailer Is Here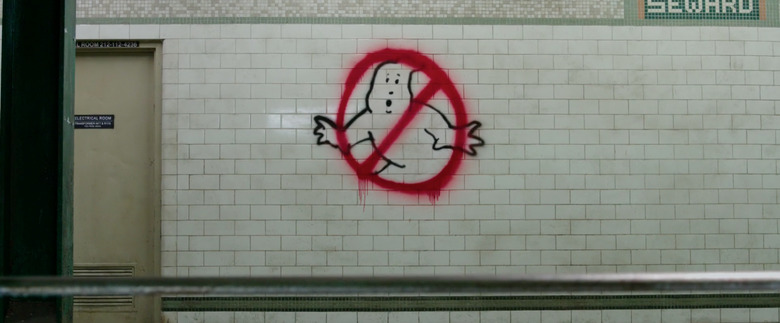 I can't believe we're only four months away from a new Ghostbusters movie and we're just now getting the first trailer. Paul Feig's female-led reboot of Ivan Reitman's popular '80s classic Ghostbusters will hit theaters on July 15th 2016, and Sony's Columbia Pictures has just released the first Ghostbusters trailer online. Hit the jump to watch the trailer now, and please let us know what you think.
Paul Feig's Ghostbusters Trailer
I have to say, I'm very optimistic about this new Ghostbusters movie – although I kind of still wish it were a sequel/spin-off, that is, a new Ghostbusters franchise in the universe of the prior two movies. And honestly, I think most viewers might think it's a sequel rather than a reboot, as the introduction in this trailer seems to suggest that this is a new team coming together 30 years after the original.
The gadgets and vehicles seem cool and not "Hollywood" glossy (a mistake which would have been easy for a reboot like this), the comedy has good energy to it (it's Paul Feig, so that's to be expected), and the visual effects call back to the original films but have a modern twist. Of course there's slime, Slimer, and the promise of some fun action. I'm digging the new team, but still am not sold on Kate McKinnon's character Jillian Holtzmann, whose look and performance strikes me as a little too cartoony (yes, even for a movie about a group of scientists busting ghosts).
As you know, the film was directed by Paul Feig and reunites some of the stars from his comedy hit Bridesmaids: Melissa McCarthy and Kristen Wiig, alongside Kate McKinnon, Leslie Jones, Charles Dance, Michael Kenneth Williams and Chris Hemsworth. The script was penned by Feig and Katie Dippold, and the movie is produced by original Ghostbusters director Ivan Reitman and Amy Pascal. Here is the official synopsis for Paul Feig's Ghostbusters from Sony:
Thirty years after the original film took the world by storm, Ghostbusters is back and fully rebooted for a new generation. Director Paul Feig combines all the paranormal fighting elements that made the original franchise so beloved with a cast of new characters, played by the funniest actors working today. Get ready to watch them save the world this summer!
Ghostbusters will hit theaters nationwide on July 15th 2016.