The Force Awakens Bits: How To Build A LEGO BB-8, How To Make Rey's Bread, And A New Look At Luke Skywalker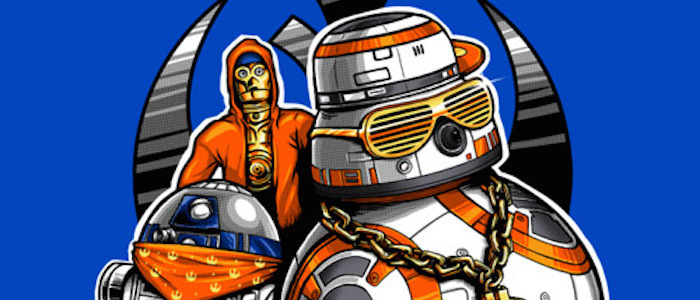 Star Wars: The Force Awakens is coming to Blu-ray soon, so you know what that means – we'll have to get obsessed with this thing all over again. In today's edition of The Force Awakens Bits:
A very silly BB-8 shirt.
A glimpse at a Star Wars sequel video game that never was.
Daisy Ridley talks about filming on Skellig Michael.
Several new images of Mark Hamill as old Luke Skywalker have emerged.
How to build your own BB-8 our of LEGOs.
The recipe for Rey's bread portions.
And more!
If you already own enough BB-8 t-shirts that depict the lovable droid looking like his normal self, this new shirt may be the change of pace your wardrobe needs. Prove yourself to be a true Star Wars aficionado by wearing this thing in public. You can buy one for yourself right over here.
And before we stray too far from the subject of BB-8, here's the latest tutorial on how you can build your own version of the adorable little droid. Yes, you can't walk two steps across internet-land without stumbling over a tutorial on how to create your own BB-8, but this is the first one that can be built entirely out of standard LEGO pieces. Knock yourself out!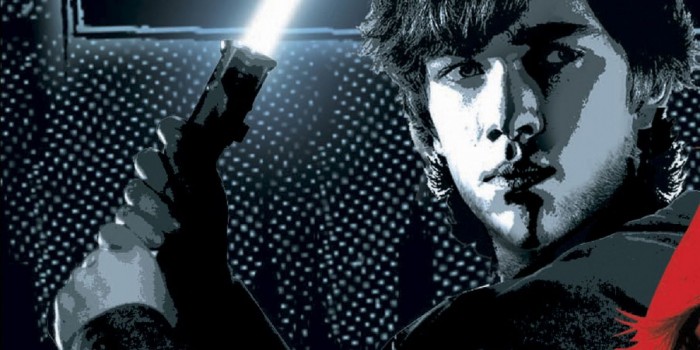 Over a decade ago, before Star Wars Episode III: Revenge of the Sith hit theaters, a video game titled Star Wars Episode VII: Shadows of the Sith was in the works. Cinelink has the details former LucasArts creative director Haden Blackman, including this synopsis:
"Episode VII: Shadows of the Sith would have put you in the role of an adult Ben Skywalker who was walking the line between the light and dark sides of the Force, unleashing new Force powers never-before-seen in games or movies as he investigated a new threat to the galaxy (a Solo...)."
As you can see, this came from a different era, back when the expanded universe was still a thing and before Ben Skywalker was wiped out of existence by the Lucasfilm story group. But somewhere out there is an alternate universe where a seventh film was a video game and not a film.
However, Lucasfilm Story Group creative executive Pablo Hidalgo took to Twitter to say that this game never got off the ground in any significant way and that any news of its potential existence has been blown out of proportion. So there you go.
Daisy Ridley was in attendance at this year's Oscar Wilde awards and she was cornered on the "green carpet" and grilled about The Force Awakens. It's very much a puff interview, but she does talk about filming on the gorgeous island of Skellig Michael off the Irish coast.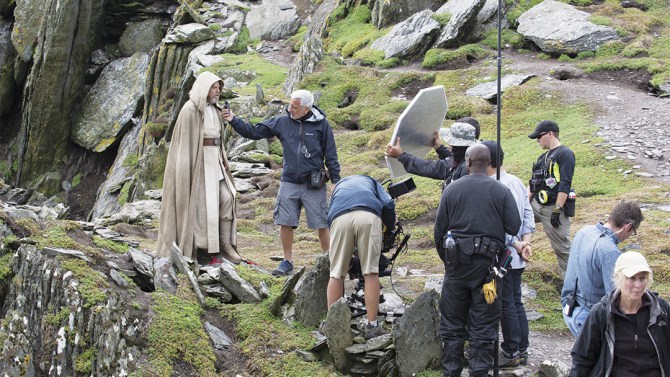 Variety has a story about the recent filmmaking resurgence in Ireland, focusing on the number of big Hollywood productions that have shot there in recent years. And at the top of the article is a new behind-the-scenes image from The Force Awakens, showing the crew and Mark Hamill at work between takes while filming on Skellig Michael. Now that the film has been out for a few months and all the secrets have been revealed, we will hopefully start to see more cool shots like this.
Topps stickers part 2 pic.twitter.com/Xr7R26pUPr

— Sompeetalay (@Sompeetalay) February 29, 2016
While we're sharing new images of Mark Hamill as an older and more wizened version of Luke Skywalker, a new image has arrived courtesy of a Topps trading card sticker. Remember when any and all images of Luke were under lock and key? Now he's on a random sticker that you'll probably lose under your bed. Making Star Wars says that particular image/card/sticker is part of a series that are only available outside of the United States, but this is the internet – you can probably find it if you search hard enough.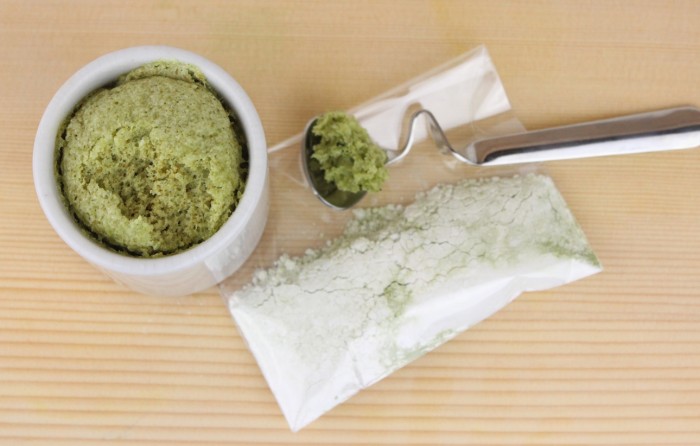 One of the coolest practical effects in The Force Awakens is Rey's "portion bread." Given to her in exchange for scavenged parts, this meal grows from a tiny packet into a full meal with just a little water. The official Star Wars site has shared a recipe for how to make this concoction in your own kitchen. Once the ingredients are assembled, it will only take you a minute. Here's what you need:
Rey's Portion BreadIngredients:
1/2 teaspoon vegetable oil
4 tablespoons cake flour
1-1/2 tablespoons sugar
1/2 teaspoon matcha powder
1/4 teaspoon baking powder
pinch of salt
2 tablespoons whole milk
1/4 teaspoon vanilla extract
Directions:
1. Place the oil in a mug and swirl around to grease the inside.
2. Add the cake flour, sugar, matcha powder, baking powder and salt into the mug, stirring together.
3. Pour in the milk and vanilla, then cook in the microwave on high for 45 seconds.
4. Let cool slightly and serve.