Sequel Bits: 'John Wick: Chapter Two,' 'Zombieland 2,' 'High School Musical 4,' 'xXx: The Return Of Xander Cage'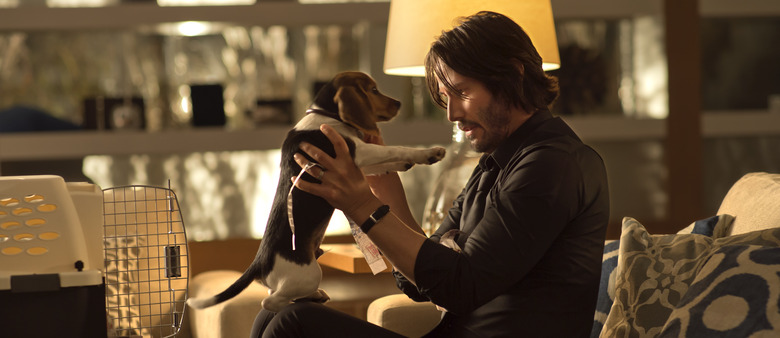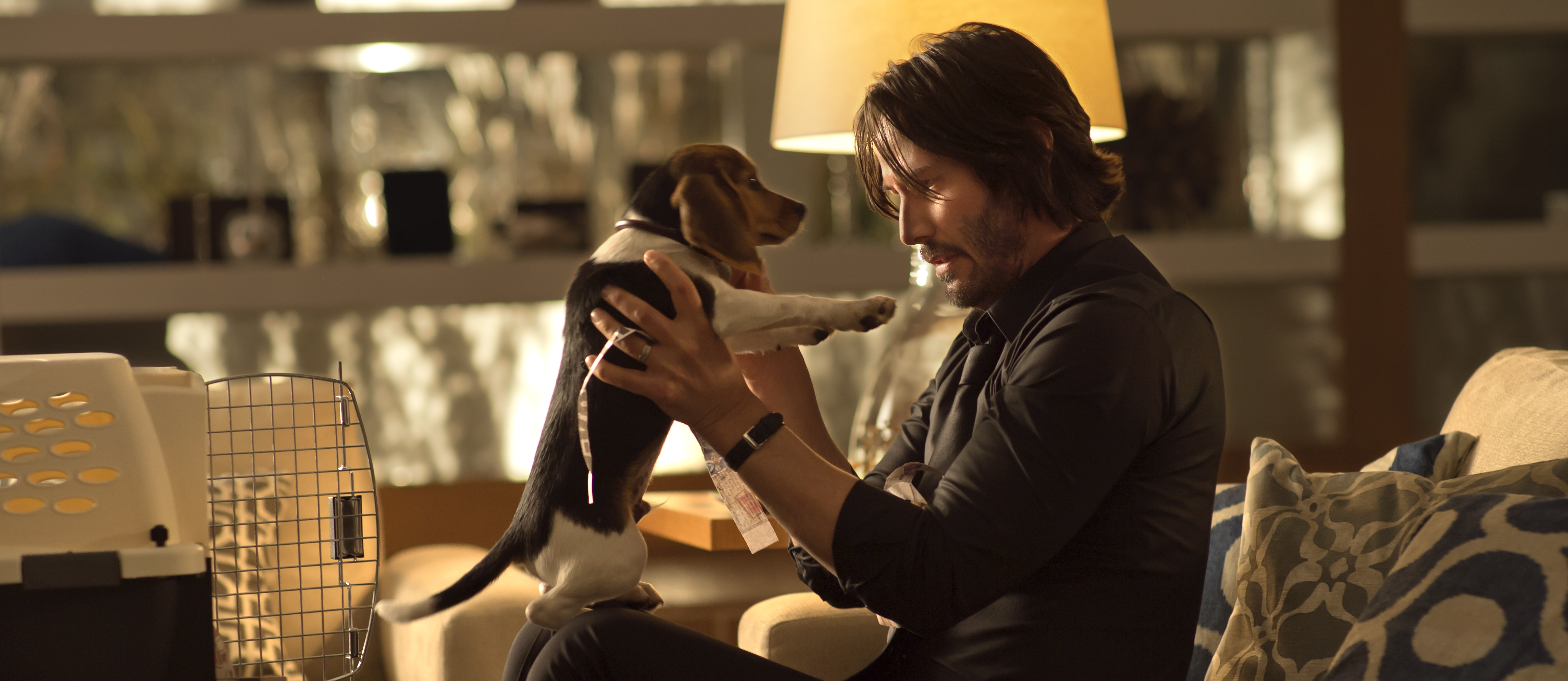 In today's edition of Sequel Bits:
Keanu Reeves reveals John Wick: Chapter Two details.
Jesse Eisenberg says Zombieland 2 could still happen.
High School Musical 4 is casting right now.
A certain supermodel has joined XXX 3: The Return of Xander Cage.
New promo art for Captain America: Civil War emerges.
There are few action movies as fun and as clever as John Wick, so there are few action movie sequels that we're anticipating more than John Wick: Chapter Two, which recently finished filming. Speaking with IGN, the ageless Keanu Reeves explained that the sequel will open the already complex and deeply satisfying world of the first film in a big way:
For us it was just what is the next chapter? What is the continuation of this story? Opening up the world – the underground world. The world behind the world in terms of the assassins. Kind of evolving the action – if the first one was a black belt, then this one is third degree black belt. It's such a fun project and a great character.
Reeves also notes that the sequel will take place in Rome and will feature Peter Stormare in a small role and Laurence Fishburne as a new character with a great name:
Laurence has this fantastic role as a character in the Underworld called The Bowery King. He plays such a great character in the piece and he brings of course humour, intelligence, charisma and fascination – he's such an incredible actor and it was a pleasure to work with him again.
So John Wick: Chapter Two is also a Matrix reunion? Thank you for existing, John Wick: Chapter Two.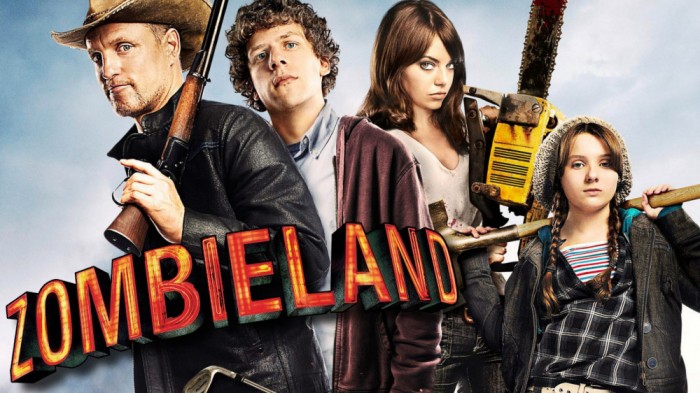 If a sequel to 2009's Zombieland was going to happen, you'd think it would have happened by now. Plans for a follow-up have stagnated and a TV series based on the film never got off the ground. It certainly seems dead. But in a new interview with Entertainment Weekly, star Jesse Eisenberg revealed that there are still plans in the works that that he hopes it comes together:
Yeah, it'd be wonderful to do. I know they've been trying to do it for a while, and I know they're trying to figure out exactly what will occur in it. But it's a kind of movie that, as soon as it came out, seemed appropriate to generate a sequel. It takes place in this odd, created world and features an ensemble of interesting charactersthat it'd be curious to see more of. I would hope that it happens, and I'm sure everybody would be happy to do it if it happens and it's good. It's also a strangely beloved movie, so it's a thing you have to get right. Some sequels you don't have to get exactly right, but this is the kind of movie you have to get right because people like it for personal reasons, even though it's a zombie comedy.
Zombieland doesn't beg for a sequel (it seems to say everything it wants to say by the time the credits roll), but if they can figure out how to tell more fresh adventures in this world, why the hell not?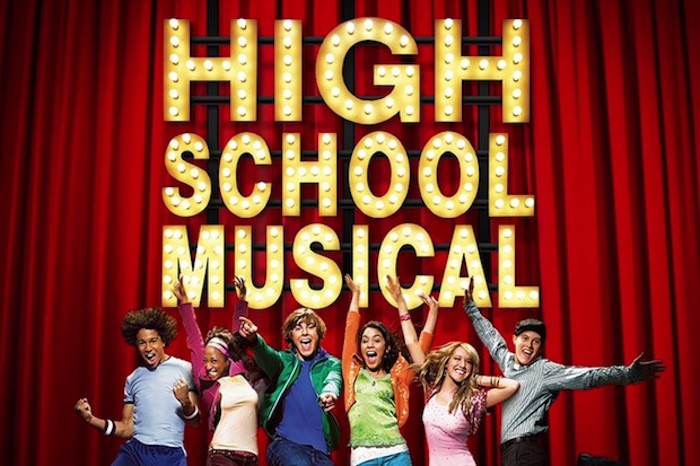 You can roll your eyes in the general direction of the High School Musical series all day, but it doesn't change the fact that these movies remain very popular. Heck, this is where people like Zac Efron and Vanessa Hudgens broke through – these silly movies are very much a platform for new stars to be born. Now, Disney is currently casting High School Musical 4 and that could very well be a big deal. Sure, you won't pay much attention to this news now, but when the stars of this movie start proving themselves to be genuine talents in future projects, you can look back to this moment and say "Ah, I should have listened to Sequel Bits!"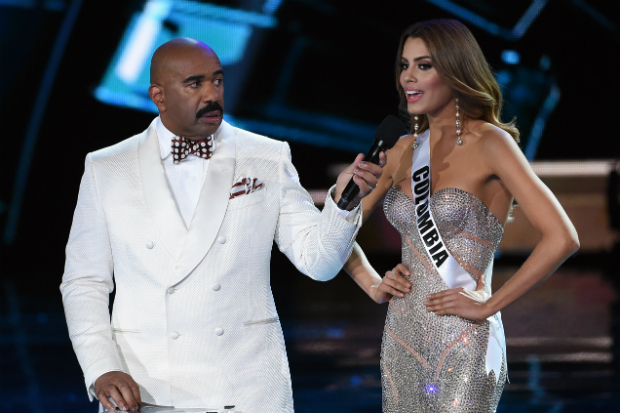 Ariadna Gutierrez, otherwise known as Miss Colombia, otherwise known as the woman Steve Harvey accidentally humiliated in the most recent Miss Universe competition, has joined the cast of XXX 3: The Return of Xander Cage. The Wrap doesn't have many details on her character, but she will play a love interest to Vin Diesel's meathead spy. Whether she's a major character of just a woman Diesel seduces between action scenes remains unknown. We'd guess the latter since Deepika Padukone, who is playing another love interest, joined the cast some time ago and has already been filming for some time.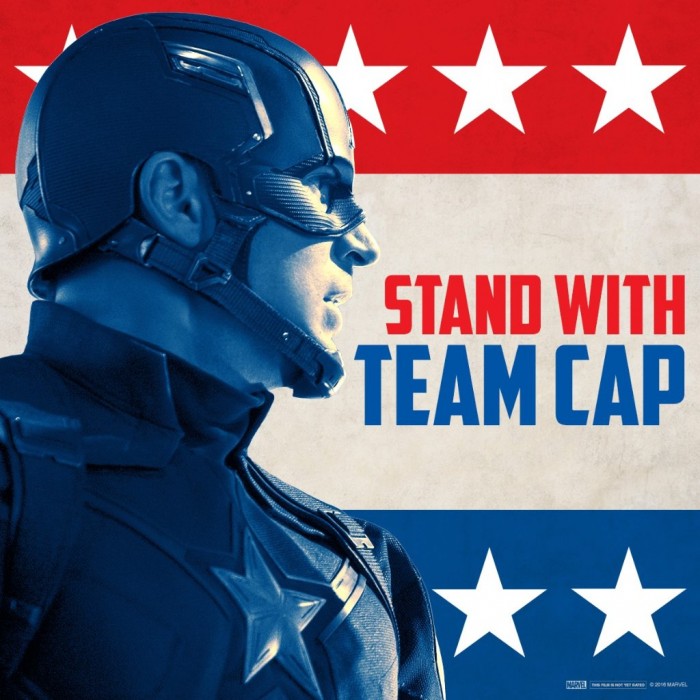 And finally, two new pieces of promo art from Captain America: Civil War has arrived online. For Steve Rogers fans, there's the piece above. For Iron Man and/or vandalism fans, there's the piece below.